In accordance with the latest state and local guidelines...
We have learned many things through the pandemic, one of which is the need to regularly adapt in response to a constantly changing environment. With this in mind, we will continually evaluate our procedures and safety protocols and adjust accordingly, following state mandates and our local health department requirements. 
It is our goal to follow mandated protocols so our Y can remain open to serve you. We cannot do this without your help. We appreciate your adherence to our protocols as well as your care and consideration for your fellow Y members. 
We are happy to see you back at the Y! 
Mask Updates
Effective October 22, 2021, the below mask policy is in effect. Please note: this policy may be reviewed and updated at any time.
At the following locations: Ambler, Boyertown, Haverford, Mount Laurel, Phoenixville, Pottstown, Rocky Run, Spring Valley, Upper Perkiomen, Willow Grove
Masks are recommended, but not required for all members regardless of vaccination status.
Children 11 years old and under will need to wear masks indoors at all times. Masks are not required during any outdoor programming.
Staff who work directly with or interact with children will be required to wear masks.
At the following locations: Christian Street, Columbia North, Northeast, Roxborough, Stephen Klein, West Philadelphia
All members and staff will be required to wear a mask while inside our facility regardless of their vaccination status. This includes all camp and childcare settings. Masks are not required during any outdoor programming.
Members may only temporarily remove their mask while they are swimming in the pool or inside the sauna/steam room.
In addition, Greater Philadelphia YMCA staff have been mandated to be fully vaccinated by November 1st, or submit to regular testing on-site, to protect our membership. Testing will occur at designated sites across our branches through an independent, 3rd-party provider.
Exemptions to this policy:
Members have the option to wear a face shield instead of a mask.
For medical exemptions - eligible members should complete an ADA approved form. Click on the appropriate form below to submit a medical exemption to be reviewed:
Thanks for your patience and understanding!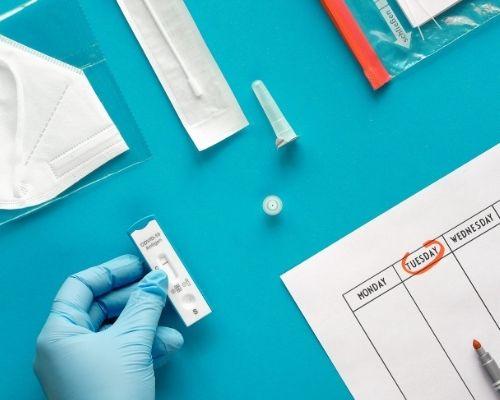 On-Site Testing
As a service to our members, the Greater Philadelphia YMCA will be providing COVID-19 testing sites across our branches. The testing is offered through Grapefruit, and will be administered through a testing pod or mobile testing van.
Testing will be free to members and the community, beginning Monday, October 25th.
Learn More
Have a question or concern?
We know these times are new for us all. Have a question or concern? Connect with us!