In accordance with the latest state and local guidelines...
We have learned many things through the pandemic, one of which is the need to regularly adapt in response to a constantly changing environment.  With this in mind, we will continually evaluate our procedures and safety protocols and adjust accordingly, following state mandates and our local health department requirements. 
It is our goal to follow mandated protocols so our Y can remain open to serve you. We cannot do this without your help.  We appreciate your adherence to our protocols as well as your care and consideration for your fellow Y members. 
We are happy to see you back at the Y!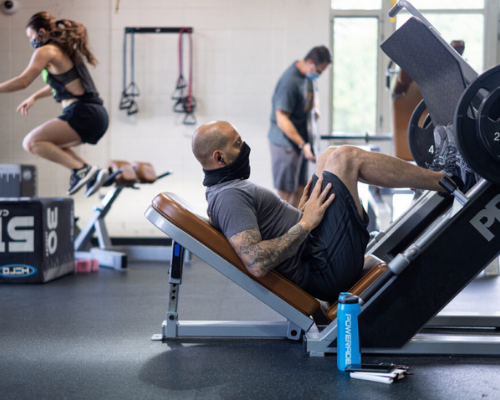 Mask up, Y Family!
All members and program participants over the age of 2 need to wear a mask at all times. This includes wearing a mask when entering the Y, while you are working out, in a group exercise class, in locker rooms, in the lobby and hallways, on the pool deck - anywhere in the Y!
Going for a swim? Masks should be removed only upon entering the pool water and are to remain off during pool usage. Once you exit the water, your mask must be put back on.
Joining us outside? Members are not required to wear a mask during an outdoor group exercise class or on an outdoor track as long as they are 6 ft from others.  If you are unable to social distance, please wear a mask.
You're in good company! Our team will all be wearing masks at all times. 
Have a question or concern?
We know these times are new for us all. Have a question or concern? Connect with us!