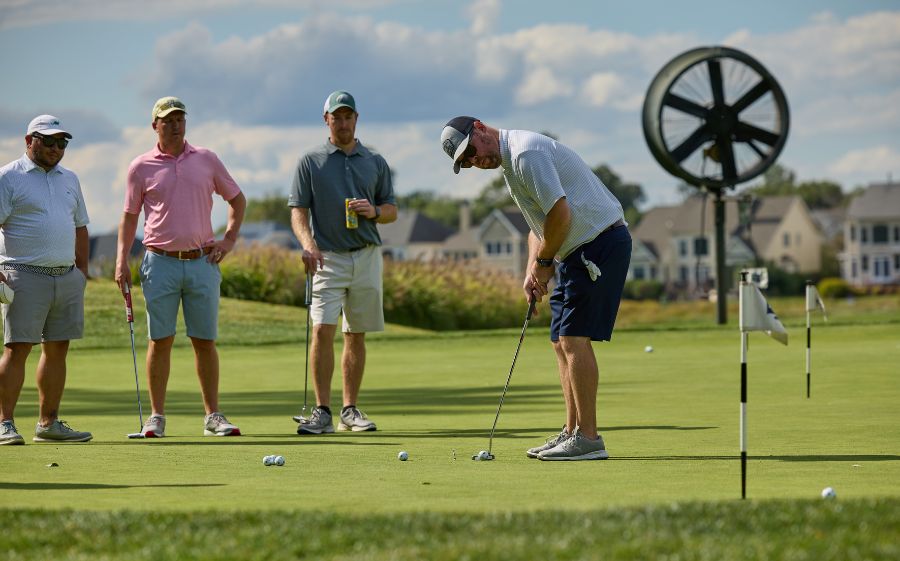 Published: 09/14/2023 - 8:00 AM
Join us for our beloved annual golf outing!
Our Annual Golf Classic returns for its 50th year. This community event includes friendly competition, lunch, raffles, cocktails, and so much more. Best of all, proceeds benefit the YMCA Annual Campaign. As a nonprofit, the Y uses these funds to support a wide breadth of community programs aligned with our core mission of healthy living, youth development, and social responsibility.
We offer a variety of ways for our community and partners to get involved with this amazing event. If golf is your passion, we have individual or group registrations available. Your company can also support our community by getting involved as a sponsor!
Where:
This event is held at Laurel Creek Country Club in Mount Laurel, NJ (701 Centerton Rd, Mt Laurel Township, NJ 08054).
When:
Join us on the course on September 25, 2023, beginning at 10:00 AM.
Sign Up:
Click the link below for event info, schedules, and registration:
More about our Financial Assistance Program:
Each year, the YMCA welcomes a wide variety of members through our doors. Support from generous donors allows us to ensure that every family and child has an opportunity to connect to healthier lives through access to our branches, high-quality childcare, and impactful youth programs. Your contributions make our mission possible, and allow us to never turn away a family in need. 
We believe strong communities are built by people who care about one another!
---
Check out the impact the YMCA has on the Greater Philadelphia area: