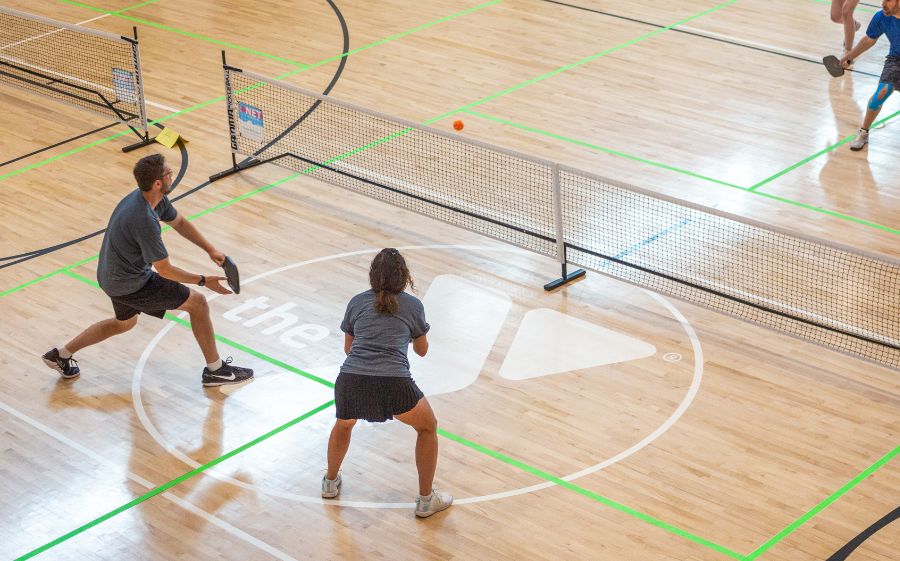 Published: 09/13/2023 - 8:00 AM
Are you interested in learning about one of the fastest growing sports in the country?
Register for our Beginners Pickleball Clinic at the Y! This clinic takes place every week and is taught by Senior Team Leader, Cole. You can expect to learn the rules, skills, techniques, and strategy of the game! Equipment is provided, but please feel free to bring your own paddle. 
Each clinic will have the same information and instruction. Once you complete a clinic, you'll be feeling ready to jump in to our Open Gym Pickleball time! Attendance at multiple clinics is not required.
This clinic is free and open to members only.
Where:
Our Beginners Clinic will be held at the Upper Perk YMCA.
When:
Join us every Friday from 12:00 - 1:00 PM beginning October 6, 2023.
How to Register:
1. Login to your online account.
2. If you already have an account, you can login here. If you are unsure if you have an account, click below to look it up. Once your account is found, click ACTIVATE to have a password reset link sent to you to create a new password and login.
3. Click on the Programs Tab and then select Register for a Program.
4. Filter by Upper Perk YMCA in the location dropdown menu and click Search.
5. Select Sports from the lefthand menu.
6. Find Pickleball Clinic and find your preferred date.
7. Follow the prompts to register.
---
Are you interested in joining the Y? Learn more: