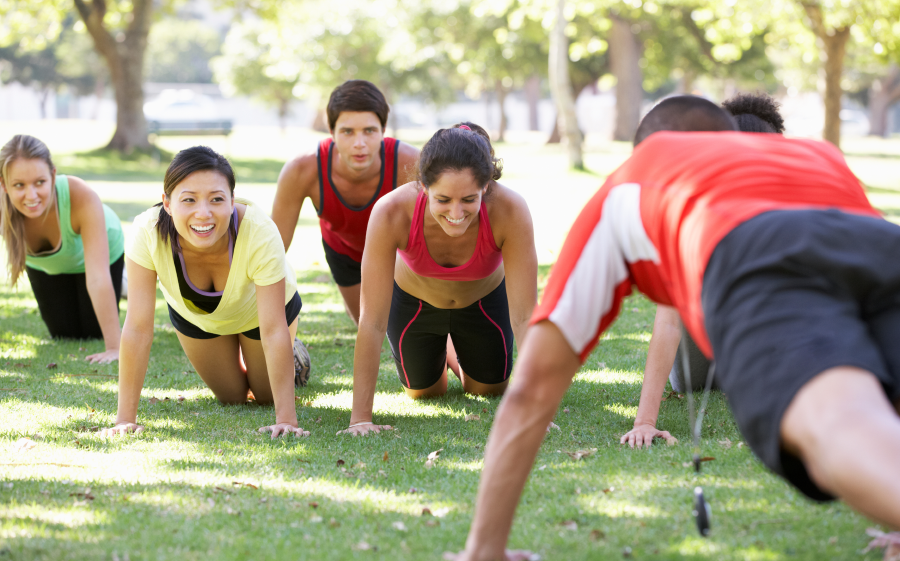 Published: 09/19/2022 - 8:00 AM
We're celebrating Fall with an outdoor Fitness Frenzy!
Come join us in the back fields at Spring Valley for a boot camp class using only fall items like pumpkins, hay bales, gourds, and more! Your favorite Group X instructors will lead you through this challenging, but super fun, workout!
Guests and kids ages 10 and up are welcome to accompany members. Registration is required and can be completed at the Welcome Desk or at the event prior to starting. The cost for participating is $10 per person and proceeds will benefit our Financial Assistance Program which aims to connect all members of the community to a healthy lifestyle and impactful experiences that support positive growth. 
Where:
Join us in the fields behind the Spring Valley YMCA.
When:
We'll begin at 9:15 AM on Sunday, October 16.
More about our Financial Assistance Program:
Each year, the YMCA welcomes a wide variety of members through our doors. Support from generous donors allows us to ensure that every family and child has an opportunity to connect to healthier lives through access to our branches, high-quality childcare, and impactful youth programs. Your contributions make our mission possible, and allow us to never turn away a family in need. 
We believe strong communities are built by people who care about one another!
---
Check out the impact the YMCA has on the Greater Philadelphia area: