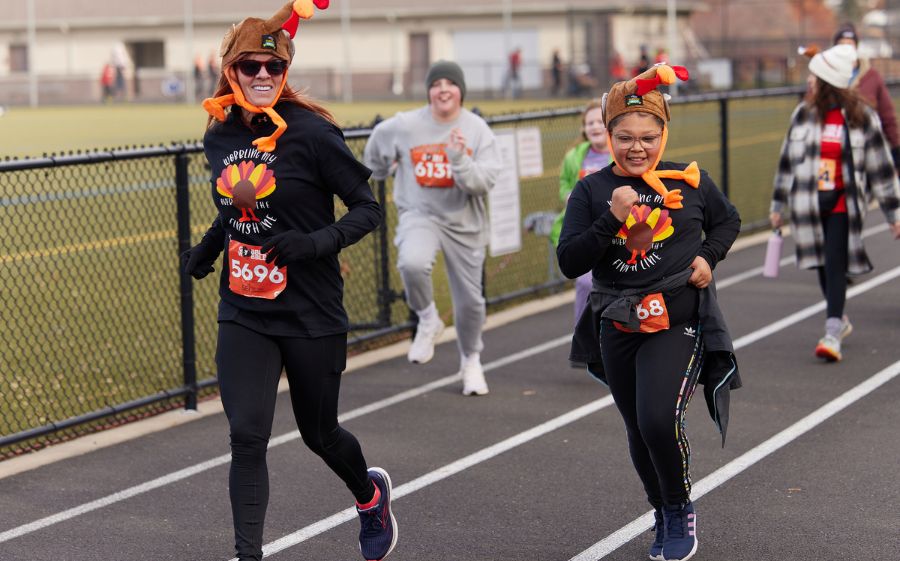 08/01/2022 - 09:46 AM
Gobble Wobble is the beloved annual YMCA Thanksgiving 5k in the Greater Philadelphia region!
One race. Four locations. We have in-person and virtual race options so runners and walkers of all ability and interest levels can participate and give back.
Proceeds from the race will benefit our Annual Campaign which helps provide financial assistance to community members and youth who want to connect to healthier lives through our fitness centers and programs.
Where:
Run with us in person at three of our YMCA locations throughout the Greater Philadelphia area.
Run with us anywhere and at anytime by registering for our virtual race!
When:
Our in-person runs will begin at 9:00 AM on Thanksgiving Day, Thursday, November 24.
Our virtual run will be available anytime after registration through Thanksgiving Day. Virtual times must be submitted by 11:59 PM on Thursday, November 24.
How to Register:
Visit our website below to select your race location and to learn more about swag, volunteering, and more:
About our Annual Campaign:
Each year, the YMCA welcomes a wide variety of members through our doors. The Annual Campaign allows us to ensure that every family and child has an opportunity to connect to healthier lives through access to our branch, high-quality childcare, and impactful youth programs. Your contributions allow us to provide financial assistance to those in our community who need it most.