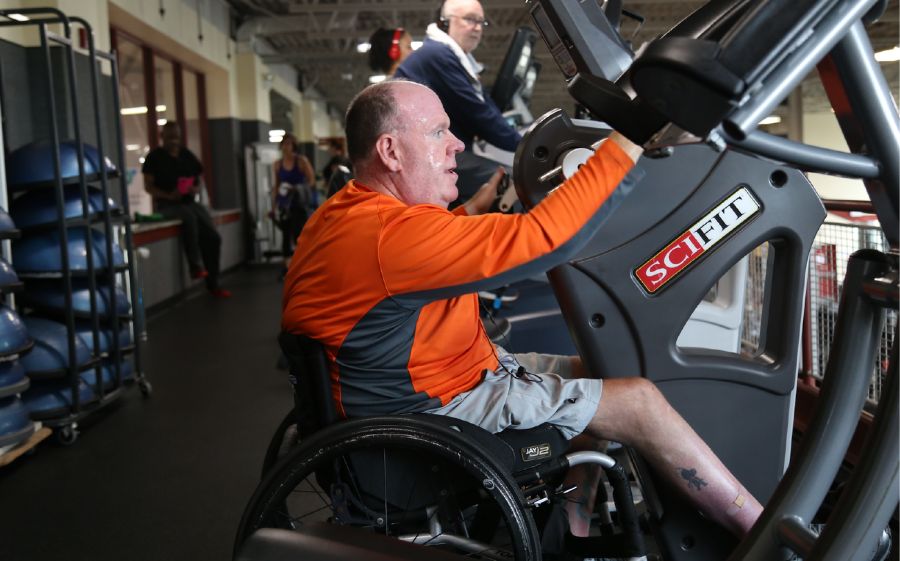 Published: 01/23/2023 - 8:00 AM
Join us in supporting and riding alongside our team member, John, as he raises funds for our Annual Campaign!
At the Y, we are passionate about our mission. The work we do every day is not possible without dedicated staff like John Curcio. 
John is hosting a 100 mile ride to support the Y's Annual Campaign. Each year the campaign provides support to a quarter of the members at the Spring Valley Y. Help him reach his $15,000 goal by riding along and fundraising or making a pledge today.
What:
John will be riding 100 miles from 8:00 AM to around 6:00 PM and you can join him! Jump on a bike in the main gym to ride for any number of miles or check out our schedule below. Make sure you stop by and cheer for John between classes!
8:15 - 9:15 AM — Cardio Kickboxing with Karen
9:45 - 10:30 AM — Cycle with Michelle G
1:00 - 3:00 PM — Line Dancing with Joan
5:00 PM — RPM with Lyndsay — This class will be our final countdown to 100 miles with John!
When:
Join us on Tuesday, March 1, beginning at 8:00 AM.
Where:
We will be meeting together in classes and on bikes throughout the Spring Valley YMCA.
Stop by the membership desk during your next visit to learn more about riding with John and helping us reach John's $15,000 goal!
More about the Annual Campaign:
Each year, the YMCA welcomes a wide variety of members through our doors. The Annual Campaign allows us to ensure that every family and child has an opportunity to connect to healthier lives through access to our branch, high-quality childcare, and impactful youth programs. Your contributions allow us to provide financial assistance to those in our community who need it most.
We believe strong communities are built by people who care about one another!
---
Check out the impact the YMCA has on the Greater Philadelphia area: