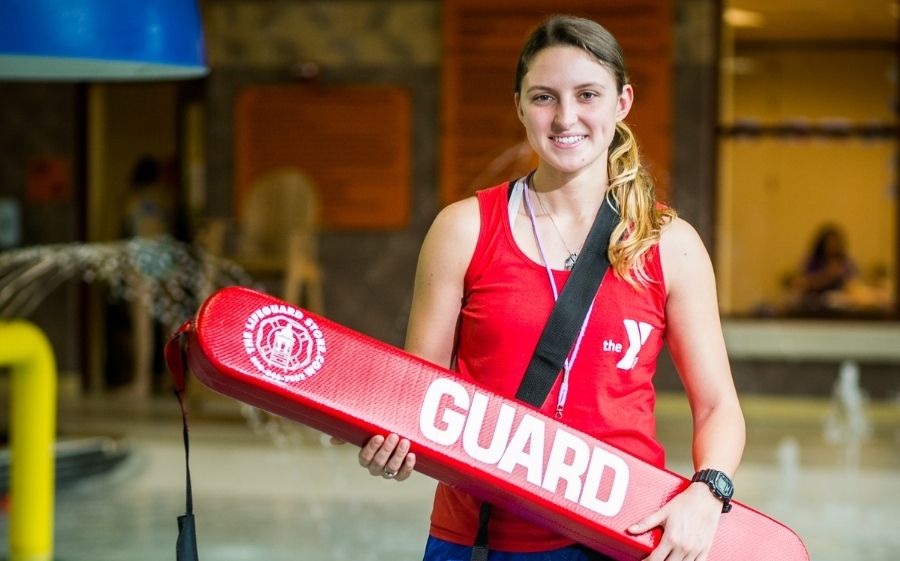 Get your lifeguard certification, and if you're hired by the YMCA, we'll pay your certification fees!
You heard that right! Participants who take our lifeguard certification class that are hired by the YMCA afterward will be reimbursed for their certification fees! PLUS - we have fantastic lifeguard openings across the association. You can take a certification course at one of our locations below and apply for a lifeguard position near you! 
Lifeguards at the Y can enjoy flexible schedules, a great indoor/outdoor work environment, discounts on Y programs, a FREE Y Membership, and MORE!
Don't forget! Our Summer Pay Bonus is here! Receive up to $16/hour while working between Memorial Day and Labor Day!
About the American Red Cross Lifeguard Certification course:
This course provides entry-level lifeguard participants with the knowledge & skills to prevent, recognize and respond to aquatic emergencies and provide care for breathing and cardiac emergencies, injuries, and sudden illnesses until emergency medical services personnel take over. Participants must be at least 15 years old before the last scheduled class session and pass a prerequisite skills evaluation that includes: Swimming 300 yards continuously demonstrating breath control and rhythmic breathing, treading water for 2 minutes using only the legs, completing a timed event within 1 minute, 40 seconds swim 20 yards, dive to a depth of 7 to 10 feet, retrieve a 10-pound object, return to the surface and return to the starting point with both hands holding the object, exit the water without using a ladder or steps. Participants must attend and participate in all class sessions, and demonstrate competency in all required skills and activities.
Certification Course Schedule: 
July
Ambler YMCA : Thursday, July 7, through Saturday, July 9
Ambler YMCA : Friday, July 15, through Sunday, July 17
Willow Grove YMCA : Friday, July 15, through Sunday, July 17
August
Willow Grove YMCA : Friday, August 19, through Sunday, August 21
How to Sign Up: 
Register through our Member Portal
1. Login or create an account
2. Click the PROGRAMS tab at the top of the page
3. Click REGISTER FOR A PROGRAM
4. Select the TRAINING & CERTIFICATION filter
5. Find your preferred class option.
6. Complete the prompts to finish your registration
OR give us a call and we can help you register.