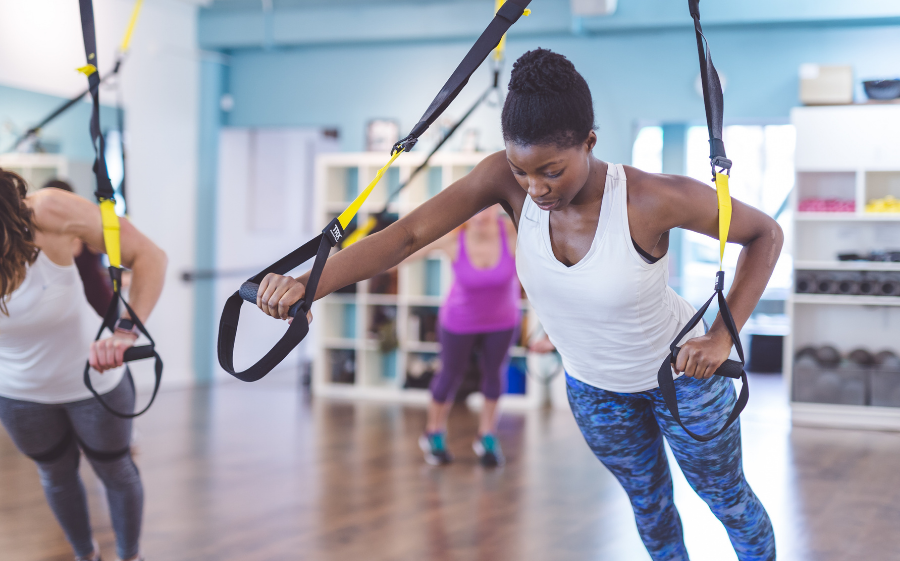 Published: 09/28/2022 - 8:00 AM
It's a new season with new ways to challenge yourself!
Challenge yourself in a new class, keep your fitness routine fresh, and just have fun! Our Personal, Partner, and Small Group Training sessions will help you achieve your fitness goals!
Partner and Personal Training can be purchased in 1, 5, or 10-hour packages. This gives you the flexibility to try something new or the accountability to make the hours count.
Small Group Training offers a variety of class options and focuses from Barre to Boxing, so grab your water bottle and try something new!
Small Group Training
Registration for October Small Group Training is now open.
Branches offering Small Group Training:  Ambler, Boyertown, Christian Street, Columbia North, Haverford, Mount Laurel, Northeast Family, Phoenixville, Rocky Run, Spring Valley, West Philadelphia, and Willow Grove.
Register for classes like Youth Boxing, TRX, and more! Browse the Small Group Training Classes we offer across our Greater Philadelphia Y locations:
Personal & Partner Training
Registration for October Personal Training is now open.
A nationally certified Personal Trainer will meet one-on-one or one-on-two to set your goals and create your customized workout plan. These options are available at all Greater Philadelphia Y locations. 
Do you have questions about getting started with a Personal Trainer?
Ready to book a session?
1. Visit the Member Portal to login.
2. If you already have an account, you can login here. If you are unsure if you have an account, click below to look it up. Once your account is found, click ACTIVATE to have a password reset link sent to you to create a new password and login.
3. Click on the Programs Tab and then select Register for a Program.
4. Filter by your local YMCA in the location dropdown menu and click Search.
5. Select Small Group Training or Personal Training from the lefthand menu.
6. Find your favorite class and follow the prompts to register.
7. Get ready for a great workout!
*Classes may vary based on enrollment. See the Member Portal for full info.
---
Are you interested in joining the Y? Learn more: