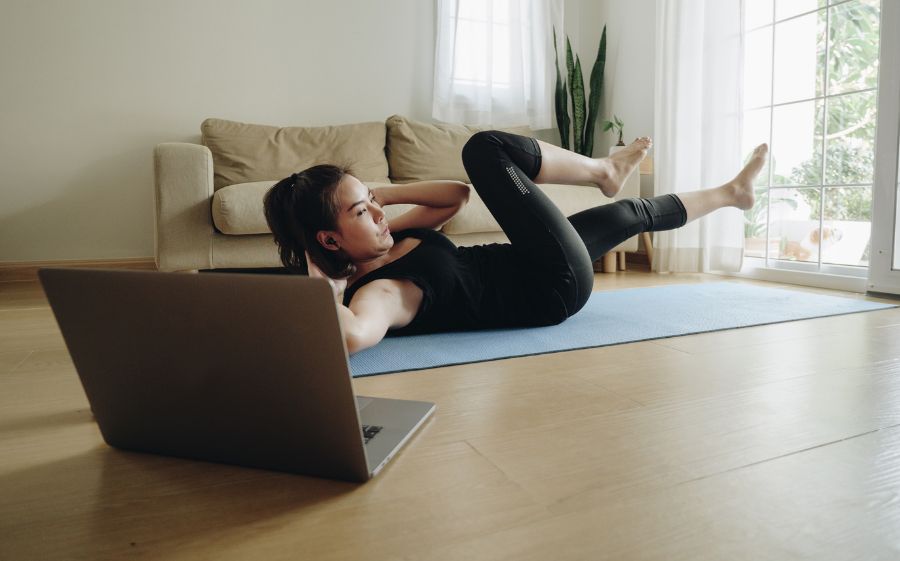 07/11/2022 - 02:39 PM
We're bringing you the expertise of instructor-led training, the attention of small group classes, and the convenience of at-home workouts.
Try one of our TWO virtual Small Group Training classes now available online through PhilaYatHome! Take your workouts to the next level from the comfort of your own home, vacation rental, beach towel, or wherever you'd like to take the class. Registration is required and opens on June 27.
Women & Weights
This class will teach you the proper techniques for using weight and becoming familiar with strength training workouts. Through this class you will gain strength and confidence. Once you register, you will receive the link to join us for this online class. Equipment suggestions: weights, resistance bands, kettlebell, mat. Limited to 12 members per class.
Cost:
$56 for the 7-week program (Wednesdays & Fridays)
$40 for the 6-week program (Tuesdays & Thursdays)
Class Times:
Wednesdays and Fridays at 8:30 AM from July 13 - August 26 with Amber
Tuesdays and Thursdays at 12:00 PM from July 19 - August 22 with Michelle
About your instructors:
Amber teaches a variety of classes at the Spring Valley Y and online at PhilaYatHome from cycling to strength training and HIIT. She is a certified instructor with a positive, upbeat personality that fills every class with energy.
Michelle has been teaching Group X and Small Group classes for 12 years. She loves high-intensity workouts and she'll make sure you enjoy the classes, too! Get ready to test your limits!
How to register for Small Group Training:
1. Visit the Member Portal to login.
2. If you already have an account, you can login here. If you are unsure if you have an account, click below to look it up. Once your account is found, click ACTIVATE to have a password reset link sent to you to create a new password and login.
3. Click on the Programs Tab and then select Register for a Program.
4. Filter by Y Online | PhilaYatHome in the location dropdown menu and click Search.
5. Select the class you are most interested in and complete the registration prompts.
6. Get ready to take your fitness to the next level!
---
Are you interested in learning more about PhilaYatHome?