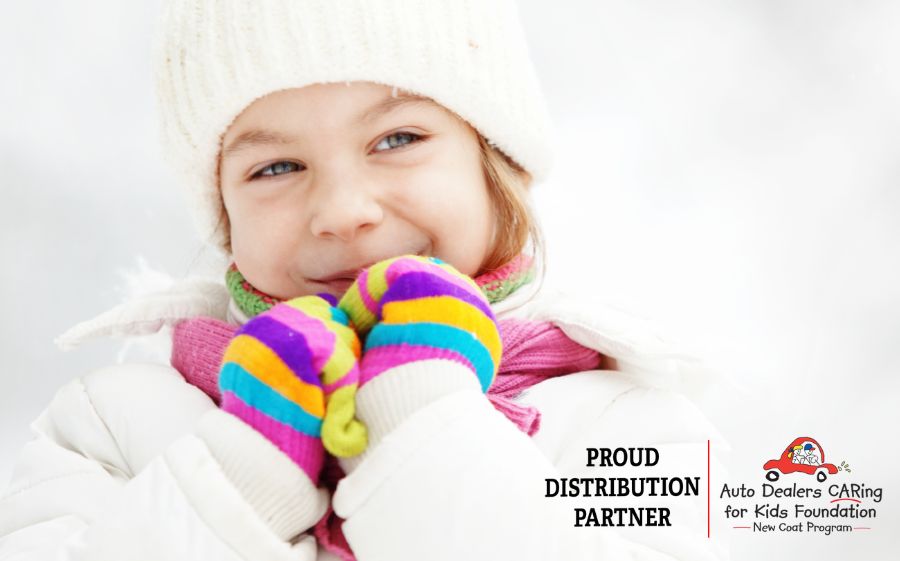 Published: 10/24/2022 - 8:00 AM
We're excited to provide new winter coats to kids in our communities!
If your child needs a winter jacket for the coming season, please feel free to stop by to pick up a coat at no expense. These coats have been generously donated by our friends at Auto Dealers CARing for Kids and are available to all community members.
This will be a drive-up event at the Y. Youth through adult sizes will be available.
Event Guidelines:
3 coats per car unless recipients are all in the car
Coats cannot be tried on
Please know the size you need when you arrive
*Due to high demand, there may be a coat limit per family.
Where:
We'll be giving out coats at the Pool Bath House Entrance at the Spring Valley YMCA.
When:
Coats will be available from 4:00 - 6:00 PM on Thursday, November 3rd.
How to receive your coat:
Drive up to the entrance and staff will greet you and get sizes/gender required. Staff will then bring the coats to your car.
If you have additional questions, please feel free to give us a call or stop by the Membership Desk during your next visit!
More about Auto Dealers CARing for Kids:
The mission of the Auto Dealers CARing for Kids Foundation is to enhance and enrich the lives of children and youth in the communities where our dealer members work and live. We want the public to know that we are small business owners who believe in the power of giving back and that we are More Than Auto Dealers.
---
Check out the impact the YMCA has on the Greater Philadelphia area: