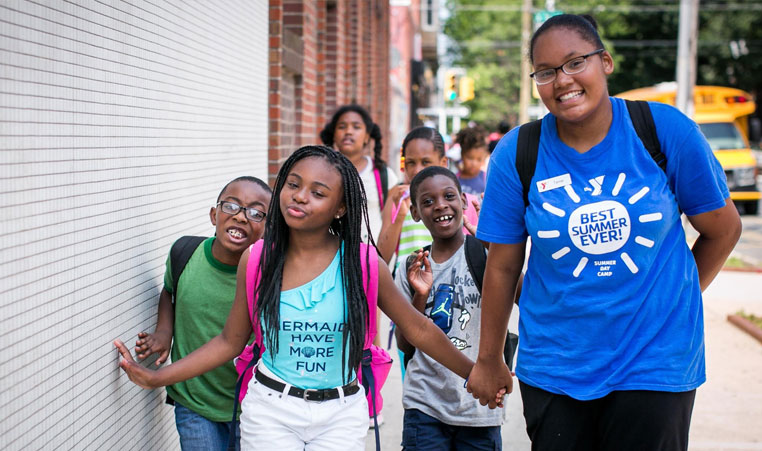 We're counting down to summer camp 2022! Start your planning with us today!
Learn, grow, stretch, and explore this summer at your local YMCA Summer Camp! Our day camp offers a variety of options to keep your young ones engaged during their months off. Traditional camp, sports camp, arts camp... and so much more. A summer of fun awaits at the Y!
Start here to plan your camper's summer adventure. Download the Summer Planner and browse camp locations, themes, and more!
Camp Details
Who we serve:
Our summer camps are open to kids ages 4 to 15. We have 2 camp locations including Camp Speers in the Poconos. Our local camp can be found at the Roxborough YMCA.
Camps are open to members and non-members of the Y. Members can take advantage of discounted pricing for camp weeks.
Types of Camps:
Traditional Camps are grouped by age and grade. Campers learn how to create new friendships and explore the natural world around them. Camp activities like art, music, nature, swimming, and sports are designed to build confidence, new skills, and untapped talent. Themes, special activities, and events make it a different adventure every week.
Specialty Camps are focused on a specific theme, sport, art, or topic. Specialty camps offer ways for campers to immerse themselves in a hobby or sport they love or try something new. Surrounded by other campers with similar hobbies, your camper will make friends, grow, and learn each week.
This year's specialty camps focus on art and sports!
Camp Speers is our day and overnight camp option located in the Poconos. You can find more information about Camp Speers on our website here: Camp Speers YMCA
---
We're hosting a handful of in-person and virtual open house events to help you prepare for the summer.