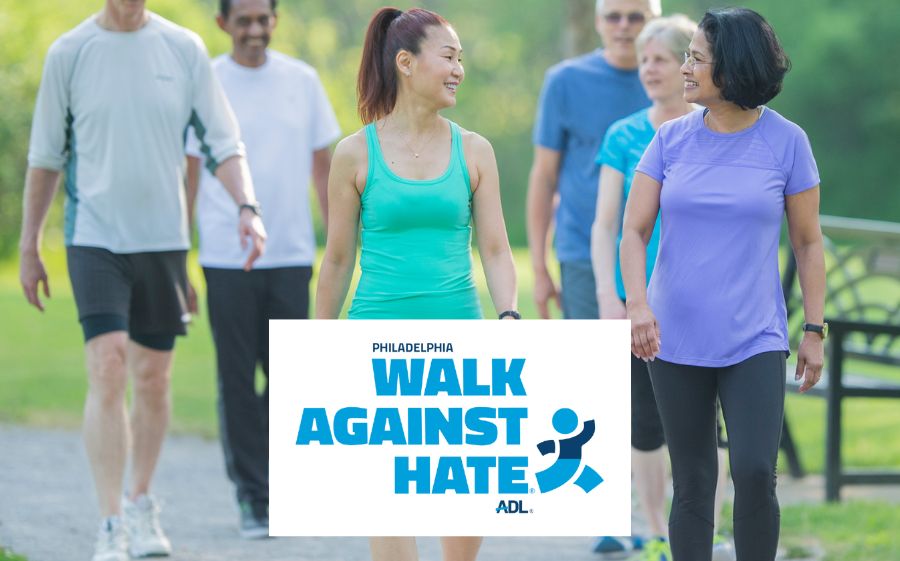 Published: 10/19/2022 - 7:00 AM
Join us for a day of walking in support of a future of acceptance!
As partners of the Anti-Defamation League (ADL), we've joined the Walk Against Hate event on behalf of all the locations in our Greater Philadelphia Y Association. 
On Sunday, October 23, we will walk to support the mission of the ADL: to create a future without antisemitism, racism and all forms of bigotry, and to make a difference in the community.
To join your participating Y branch in this walk, you can use the links below. Add code "PHLY2022" to join for FREE.
Where:
We'll be walking at the Philadelphia Navy Yard at 4747 South Broad Street, Philadelphia, PA 19112.
When:
Join us on Sunday, October 23, from 8:30 AM - 12:00 PM.
8:30 AM - Registration Opens
8:30 AM - 12:00 PM - Festival Activities
10:15 - 11:15 AM - Walk Against Hate
How to register:
Click the link for your participating branch. Follow the prompts to register.
Make sure you add code: PHLY2022 to join the event for FREE.
More about Walk Against Hate:
ADL, a more than century-old anti-hate organization, was moving against hate even before the first Walk Against Hate took place in Philadelphia in 2011. Since the first Walk gathering, ADL's Walk Against Hate has grown in size and reach, uniting communities across the country in a show of solidarity against antisemitism, bigotry and all forms of hate. In 2021, ADL's Walk Against Hate moved to a national stage with a virtual Walk engaging more than 100,000 participants.