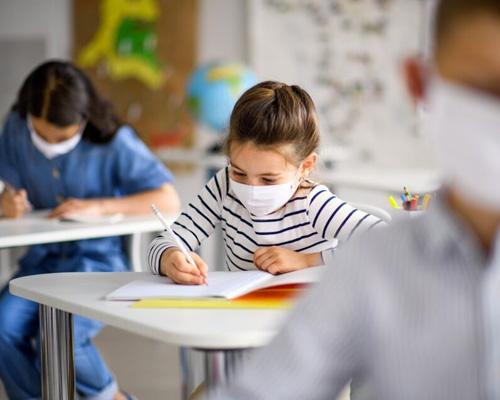 Providing safe places for students to learn.
We know the last few months have brought many challenges and new ways of doing things and the upcoming school year will have all of us out of our routines.
That is why we are so thrilled to let you know the Y is here for you!
We have created the Y Student Support Center (YSSC) for students in grade ​Kindergarten -6th grade.  These centers will be open from ​7 am-6 pm Monday through Friday.  The purpose of these centers is to provide a safe setting in which students can learn among their peers during the times their schools are in virtual learning. 
The centers will be run by your trusted Y teams in various locations, providing organized and supervised time dedicated to school work, along with time for play and physical activity. Social distancing does not have to mean social isolation.  Feeling connected can improve a child's resiliency. Going to the Y Student Support Center will provide a routine to increase their feeling of safety and security. And finally, having physical activity and fun will help keep their minds fresh and balanced.
Our Center program structure will be as follows:
Days will be from 7 am – 6 pm serving grades K – 6
Enrichment Activities 
Time dedicated for remote learning – We will accommodate specific virtual schedules
Students will enjoy "Brain Breaks" throughout the day to promote physical activity and a chance to recharge and focus
Students will have the opportunity to participate in Specialty Clubs
Center Locations & Registration
Choose from over 18 Y Student Support Centers in the PA and NJ region. YSSC is ideal for students who have opted for a full virtual option through their school.
Financial assistance is available. We believe that everyone in our community should have the opportunity to benefit from Y programs. Our financial assistance program is central to our mission. Learn more about financial assistance.
Frequently Asked Questions
What enrichment activities will be offered?
We are excited to provide children an opportunity to engage with peers in age-appropriate activities! Staff will lead children in activities such as Arts, Science & Technology, Health and Wellness, Leadership and Character Development, and Social-Emotional Learning.
How can students remotely learn from the Y Student Support Center?
Each student will need to provide their own iPad/laptop and headphones. Wifi access is available. Each student will need to provide their own basic school supplies.

Children will be placed in cohorts at the beginning of each week based on grade. When possible, we will cohort children by teacher and school district to promote enhanced distance learning.

Y Staff will be monitoring synchronous and asynchronous learning throughout the day. Staff will help children log into their classrooms, assist children in remaining on the schedule, positively reinforce children's attention, and allow for brain breaks when needed to promote focus and engagement. Staff will communicate regularly with parents on the children's successes as well as discuss opportunities to increase academic effectiveness. While the YSSC staff will make every effort to ensure school work is completed, parents are strongly encouraged to double-check assignments for completion and accuracy daily.
What are the enhanced cleaning procedures of the Y Student Support Centers?
Both child care and building facilities staff will be thoroughly cleaning "high touch" surfaces such as doors, tables, sinks, and countertops throughout the day with a solution that is proven to kill the coronavirus on contact but is safe for use in a child care setting. Toys and program supplies will move from weekly rotational cleaning to daily cleaning. In addition to our normal overnight cleaning procedures, our facilities team will be utilizing a sanitizing fog spray safe for use in child care centers to disinfect the rooms.
All staff, participants (over the age of 2), and guardians will be required to wear a mask inside the YSSC. We will provide times throughout the day for mask breaks. Mask breaks will take place outdoors to allow children additional space to socially distance.
Who will be providing those masks?
We will ask parents/guardians to provide masks for children over the age of 2 years of age. We recognize that you may want to select masks with special characters or designs that will ease some of the concerns children may have in wearing them. Our expectation is that masks will go home at the end of the day to ensure they are disinfected properly.
How are you going to keep kids 6ft apart?
We are committed to promoting social distancing in our groups through intentional planning of activities that provide socialization opportunities along with personal space. Common spaces such as gross motor rooms, gyms, and playgrounds will be only used by one group at a time and the schedule will allow for the cleaning of spaces prior to the next group's usage. Supplies and "high touch" surfaces will be cleaned throughout the day and deep cleaned by our facilities teams overnight.
Can I visit during the day?
The CDC recommends no visitors on site. As such, until further notice, we are not inviting parents to visit. If you have specific concerns, please discuss them with the director. We apologize for any inconvenience.
Whenever possible, parents will drop off and pick up from just outside the entrance to the Y Student Support Centers.
Drop Off: Y Staff will screen and escort children to the program from the entrance to the dedicated program space.
Pick Up: Y Staff will greet parents at the pickup location and radio to the program for children to be escorted to the main entrance.
All children must be signed in and out of the program daily by an authorized adult.
What is the protocol to keep kids washing their hands on a constant basis?
Handwashing has and will remain a focus for all children. Upon arrival, staff and children will wash their hands prior to entering the program space. Handwashing is a part of our daily schedules when we: change centers or activities, transition program space (classroom to the playground), use the bathrooms, prior to eating snacks and meals. Our staff will ensure that we reinforce proper handwashing techniques and that our centers are fully stocked with anti-bacterial soap.
What should my child wear and bring?
Participants should bring the following each day:
Technology to support virtual academics

Laptop/tablet- Please make sure the device is fully charged upon arrival
Charging cord
Headphones

Classroom supplies/books as specified by your child's teacher

May include: Pencils, Pens, Notebooks, Glue sticks, scissors

Lunch. Please include:

Lunchbox with ice pack
Water Bottle
Food that does not require heating
Check out this helpful article for packing a lunch that promotes social distancing

Change of clothes (younger grades)
Closed-toe shoes and clothing appropriate for active play
What is the credit/refund policy?
Deposits are non-refundable and non-transferable
Changes to enrollment must be made no less than two weeks in advance of the weekly start date. If such notice is not given, you are responsible for payment for the enrolled week
No credit will be granted for cancellation requested less than 2 weeks prior to the start of the YSSC session
If a child is asked to leave the YSSC in accordance to our discipline policy, no refunds will be given
When the YMCA brings the YSSC program to an end, payments for unused days/weeks will be applied as credits to your account. Credits can be applied to all Y programs through 12/31/2021