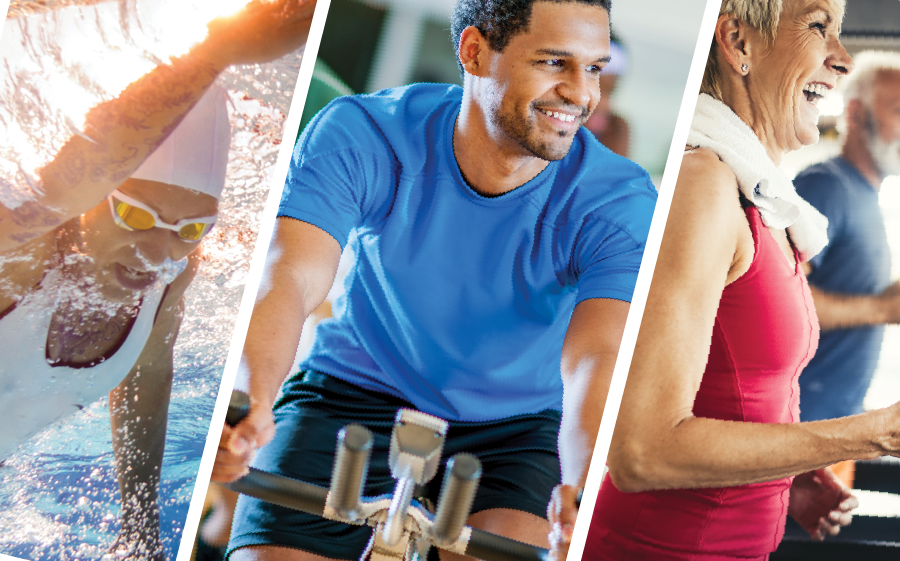 Published: 10/04/2022 - 8:00 AM
Challenge yourself by swimming, cycling, and running your way through our indoor triathlon!
Have no fear! This is a great beginner race - you can go as fast or slow as you would like, and your race is done in 60 minutes. No triathlon experience is necessary.
Each participant will track their distance using their own device or we will have our staff verify your distance/time for you.
The cost to register is $40 per person and registration is required. Each registrant will receive a sweat towel and water bottle for participating, but the top three winners will receive prize bags! You can register using the steps below or by visiting the Welcome Desk during your next visit. You must select a time slot to enter.
All proceeds from the event will go to our 2022 Financial Assistance Program which supports the Y's community programs and initiatives to connect more people to a healthier life.
Race Setup: 
10 min swim -> 30 min cycle -> 20 min run/walk
Members and non-members are welcome to participate! Participants will race in heats of 12 people starting every 30 minutes.
When:
Join us on Saturday, October 29, 2022. The first heat will begin at 8:00 AM and all competitions will end by 12:00 PM.
Where:
We'll be racing at the Northeast Family YMCA.
How to register:
Register today at the Welcome Desk or click the link below:
More about our Financial Assistance Program:
Each year, the YMCA welcomes a wide variety of members through our doors. Support from generous donors allows us to ensure that every family and child has an opportunity to connect to healthier lives through access to our branches, high-quality childcare, and impactful youth programs. Your contributions make our mission possible, and allow us to never turn away a family in need. 
We believe strong communities are built by people who care about one another!
---
Check out the impact the YMCA has on the Greater Philadelphia area: