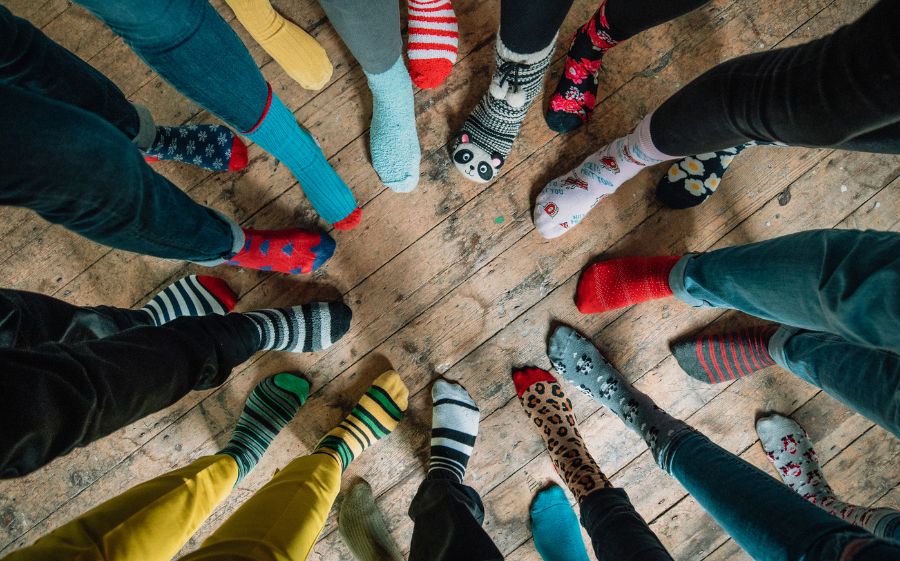 Published: 03/17/2023 - 8:00 AM
We're celebrating World Down Syndrome Day together!
The Y is a place for ALL. We welcome and celebrate members of all backgrounds and abilities. Join us on March 21st to celebrate World Down Syndrome Day (WDSD). WDSD is a global day of advocacy and awareness surrounding Down Syndrome and the inclusion and well-being of people with Down Syndrome.
Join us at all of our YMCA locations to celebrate WDSD by rocking your socks! We invite you to wear your silliest, mis-matched, or most colorful socks during your visit on March 21st!
Why March 21st? 
March 21st is symbolic of the 3 pairs of the 21st chromosome that are present in people with Down Syndrome.
Why socks?
Socks are used as a representation because the chromosomes actually look like mismatched socks. So wear your mismatched, colorful, and bright socks to celebrate with us!
Click here to learn more about WDSD.
---
The Y is a place for ALL. Learn more about our recent accreditation here: