You're ready to get involved at the Y!
Community and bring people together is what we are all about at the Y! We can't wait for you and your family to find a new avenues for connecting to healthier and more fulfilling lives.
We offer programming for all ages and interests with the common goal of staying active, challenging ourselves, and making social connections.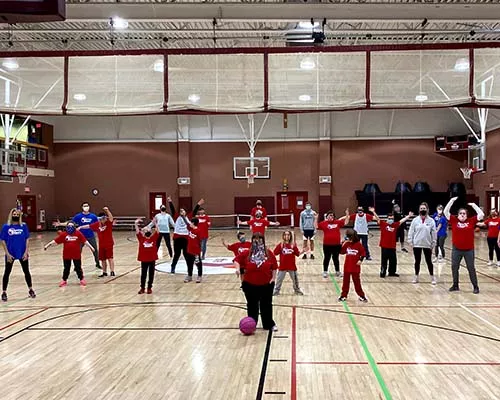 Shooting Stars
The Shooting Stars program is focused on ensuring children with special needs can be included in organized sports. Volunteer coaches work with your child to develop their athletic skills, learn to work as a team, and socialize with others.
This free program is available for participants from Kindergarten through age 21. The program is hosted during the school year from September to May and is held in the gymnasium on Wednesdays from 5:30 PM - 6:30 PM.
For more information or to get involved contact Mary Shields.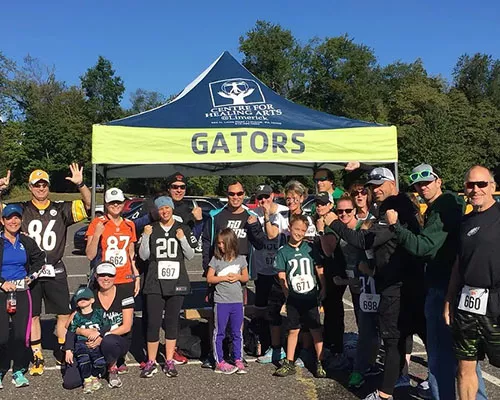 Triathlon Club
Interested in seeing if you have what it takes to complete a triathlon? The Spring Valley Multisport Gators adults, Jr. Gators, and Gator Tots will be running, swimming, cycling, and avoiding obstacles on the way to the finish line. We welcome members of all experience levels and ages.
Team members can participate in local, regional, and national competitions! The Gators also love to volunteer and give back, so there will be plenty of opportunities to get involved.
Swim workouts are held on Monday and Wednesday evenings as well as Tuesday, Thursday, and Sunday mornings. Additionally, cycling workouts take place on Tuesday and Thursday evenings and Saturday mornings; they are indoors during the fall and winter and outdoors in the spring and summer. Weekly run workouts also take place on Wednesday evenings.
Registration for the team is an additional cost separate from membership. For more information contact Don Mack by clicking the button below.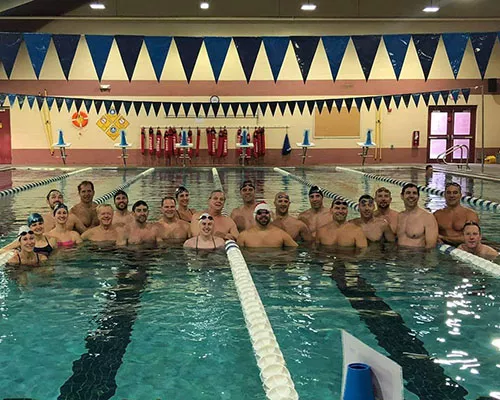 Master's Swim Team
The Spring Valley Master's Swim team is a free competitive group of adult swimmers. The team is very passionate about swimming and is always looking to improve their skills. They hold regular practices on Mondays/Wednesdays from 6:00 PM - 7:00 PM and on Saturdays from 7:45 AM - 8:45 AM.
Team members compete in local, regional, and national Master's events. The team has won seven Colonies Zone Championship titles from 2012 through 2019 and represented Spring Valley YMCA several times at US Masters Swimming Nationals over the years.
Interested in improving your times and being part of the fun? Click the button below and reach out to get involved.