The Livestrong at the Y program is a research-based physical activity and well-being program designed to help those who are living with, through, or beyond cancer to regain strength and connect with other cancer survivors.
Participants work with Y staff who are trained in supportive cancer care to safely achieve their goals such as improved fitness, strength, flexibility, and quality of life as well as significant decreases in cancer-related fatigue. This program is open to adults 18 years or older who are members and non-members at no cost.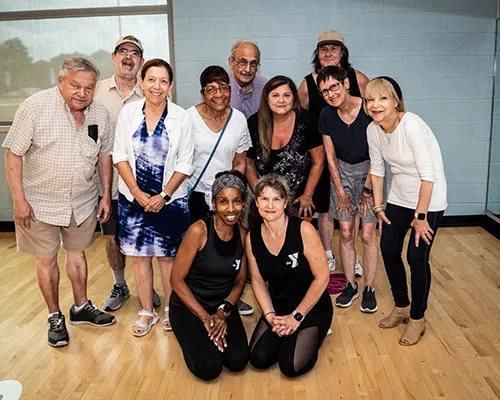 Program Details
We know you'll benefit from our Livestrong program, find out more about the specifics of the program below.
12-week program with two 90-minute sessions per week

Small group, supportive environment

Includes cardiovascular conditioning, strength training, balance, and flexibility exercises

Evaluation includes fitness and quality of life assessments before and after participation

Facilitated by YMCA-certified instructors

Requires referral and medical clearance from a physician
"I could literally feel my body gaining strength not only during workouts as the weeks progressed, but in my everyday movements. I've practiced and learned to work hard to keep the mind/body connection strong. I can declare I am a cancer survivor and a Livestrong survivor - badges I proudly wear"
- Program Participant, Haverford
Get involved!
Let us know you are interested in participating in the Livestrong at the Y Program by completing the form below.