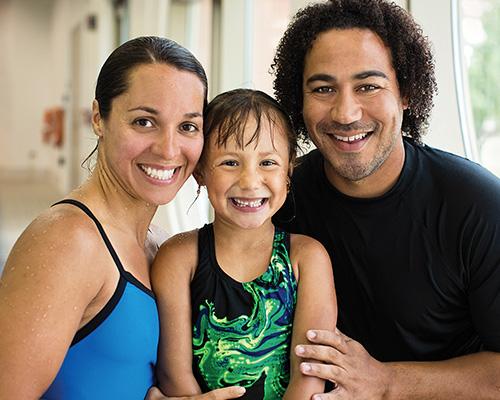 Recreational Swim
Come enjoy our beautiful indoor pools.  We welcome you to come swim, splash around with family and friends, and just have fun!
Many Y locations have open swim designated hours and social distancing & safety guides are in place. We offer three options for recreational swim. Enjoy our world-class pools for lap swimming, water walking (a great form of low-impact exercise), or family swim. 
Learn more about swimming at the Y and how to find time at your location!
Open Swim Times