Small group training is a great way to energize your workout routine, no matter your fitness level. You'll be led by a certified trainer that will challenge you. With a smaller class size, the trainer is able to give personalized coaching helping you achieve your fitness goals faster.
Next Session: July
Member Registration Opens: June 19, 2023
Classes Begin: July 1, 2023
Try-It Single Day Pass
Not sure which class is right for you? Give it a try! 
New at the Y - now you can register for a single day of any group class with ZERO commitment. 
For $12, why not give it a try?
Month Session Pack
Ready to transform your health? Sign up for the month session pack and join your dedicated group-mates for an inspirational month-long session as you reach for your goals.
Best of all, purchase a month session and save!
Discover Small Group Training
Browse all small groups in our Member Portal.  Be sure to filter by your closest Y location and Small Group Training to see what classes are happening near you!
*Schedule and offerings may vary by location and are subject to change. Please contact your local Y for more info.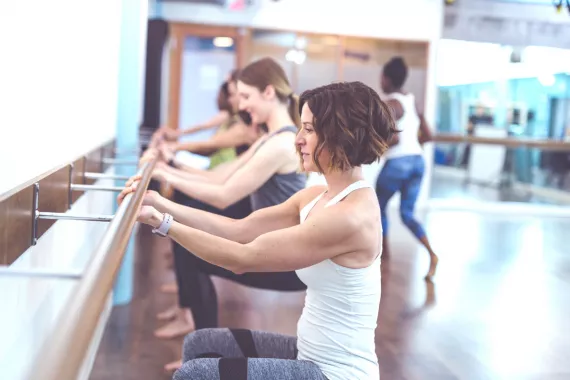 Barre
Join us for small group Barre. You're guaranteed a full-body workout that fuses the best elements of ballet, Pilates, sports conditioning, and stretching for a truly unique and fun experience. The moves are low impact but high-intensity intervals of strength training followed by deep recovery stretching.
Find a Class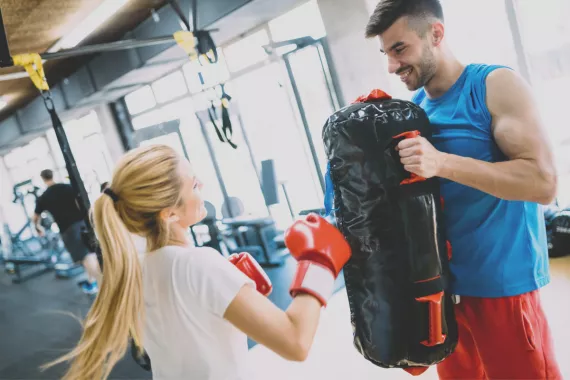 Boxing
Join us for fit and fun boxing classes!  Building muscle, learn traditional boxing techniques and find new-found confidence in an energizing and friendly environment.  Whether you're a boxing pro, or it's your first time wearing gloves, you're sure to find your rhythm at the Y! 
This class has options for adults and teens.
Find a Class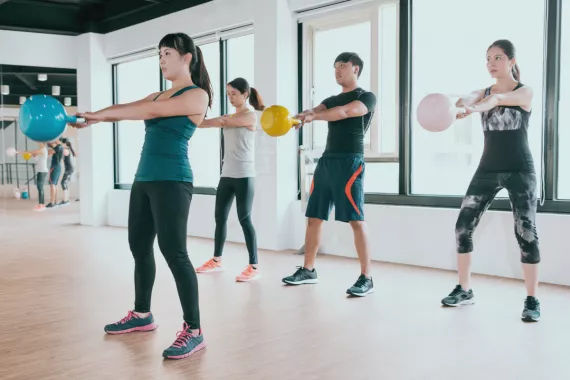 Kettlebells
Kettlebells are truly the "super tool" and perfect for all levels of participants to learn proper form and increase total-body strength!  This class will give fast results for strength, endurance, and muscle toning by challenging both the muscular and cardiovascular systems with dynamic, total-body movement.
Find a Class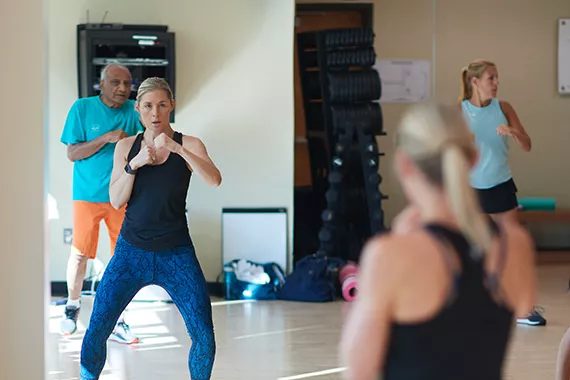 Martial Arts/Self Defense
Martial Arts/Self Defense helps prepare you for the worst-case scenarios and trains you to protect yourself. You will be empowered with a set of awareness, assertiveness, safety strategies, and physical techniques to successfully escape, resist and survive aggressors.
This class has options for adults and teens.
FIND A CLASS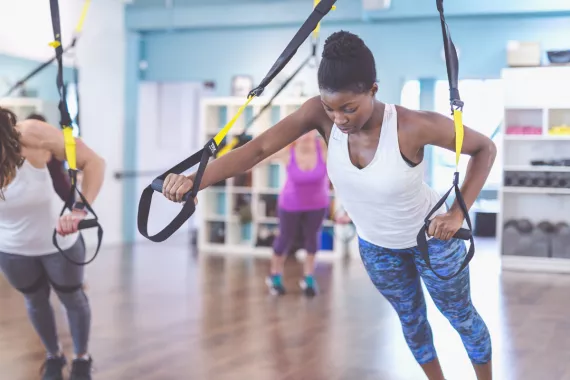 TRX
Labeled as "the perfect workout for everyone" - TRX is a revolutionary training method using bodyweight!  TRX classes focus on building power, strength, flexibility, balance, and mobility... all at the intensity you choose. Come experience one of the best total-body workouts you've ever had.
This class has options for adults, active older adults, and teens.
Find a Class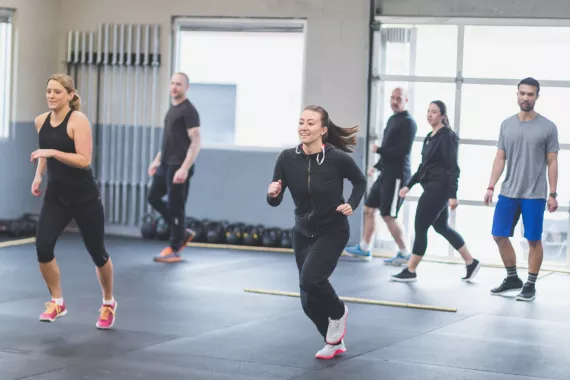 Shock
Join us for Shock!  With classes for both adults and youth (ages 10-14) this small group training class is designed to "shock" your current training routine or jump-start you back on track towards your health goals!  Whether you are looking to lose weight, build muscle, or just shake up your routine - this fun and fast-paced class is perfect for all levels to join. 
This class has options for adults and teens.
Find a Class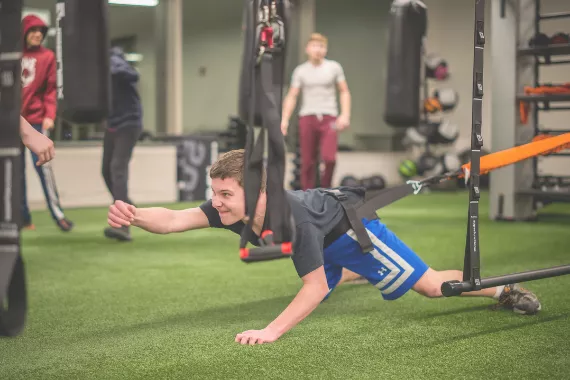 Sports Performance Training
Great class for teens! Train like an athlete to enhance your speed, agility, strength, and endurance! Each workout will replicate the training exercises athletes use to improve their skills and focuses on both cardio and strength training for a total body workout.
FIND A CLASS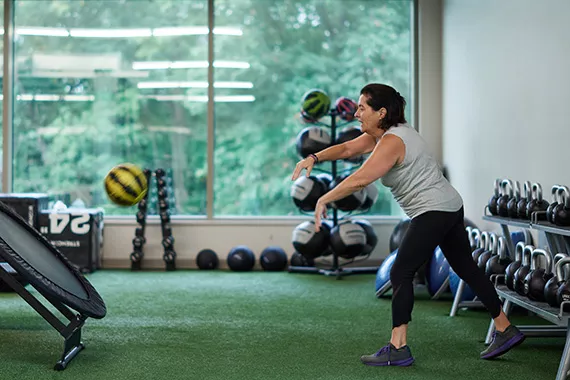 Strength Training
Build your strength by learning proper technique for a variety of exercises and workout methods. Your confidence will grow as you gain the skills needed for safe and effective exercise routines.
This class has options for adults and teens.
FIND A CLASS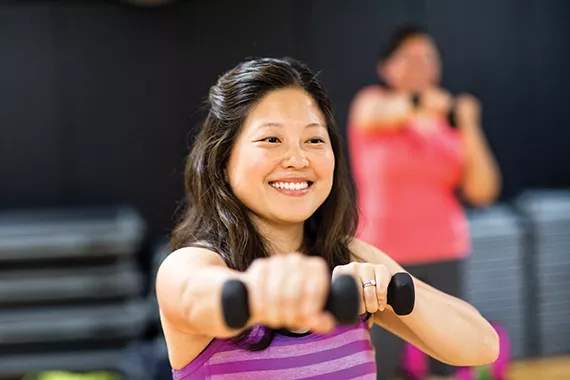 Women & Weights
Join a class specifically designed for women that demonstrates proper techniques for a variety of strength training methods. You will receive customized instructions that will allow you to maximize the results of your workouts. We know this class will help boost your confidence and ensure you are engaging in exercises in a safe manner.
FIND A CLASS