Small group training is a great way to energize your workout routine, no matter your fitness level. You'll be led by a certified trainer that will challenge you. With a smaller class size, the trainer is able to give personalized coaching helping you achieve your fitness goals faster.
Next Session: August
Member Registration Opens: July 18, 2022
Classes Begin: Week of August 1, 2022
Discover Small Group Training
Browse all small groups in our Member Portal.  Be sure to filter by your closest Y location and Small Group Training to see what classes are happening near you!
*Schedule and offerings may vary by location and are subject to change. Please contact your local Y for more info.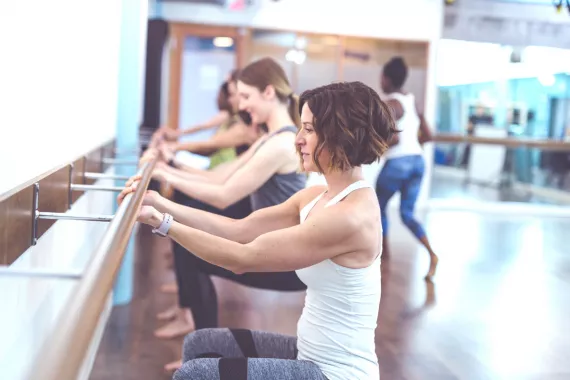 Barre
No dance skills are required!
Join us for small group Barre. You're guaranteed a full-body workout that fuses the best elements of ballet, Pilates, sports conditioning, and stretching for a truly unique and fun experience. The moves are low impact but high-intensity intervals of strength training followed by deep recovery stretching.
Offered at: Boyertown and Willow Grove*
Find a Class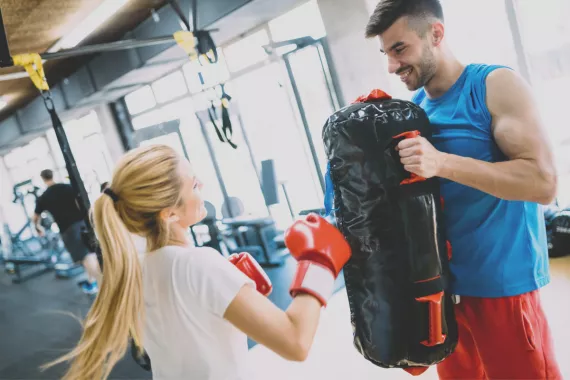 Boxing
Feel unstoppable.
Join us for fit and fun boxing classes!  Building muscle, learn traditional boxing techniques and find new-found confidence in an energizing and friendly environment.  Whether you're a boxing pro, or it's your first time wearing gloves, you're sure to find your rhythm at the Y! 
Offered at: Ambler, Boyertown, Mount Laurel, Rocky Run, and Spring Valley*
Find a Class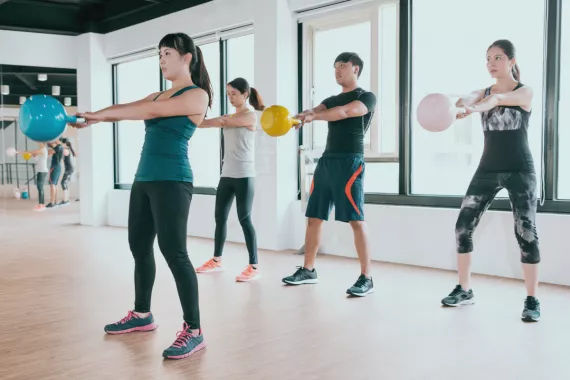 Kettlebells
Weight-training...but much, much cooler.
Kettlebells are truly the "super tool" and perfect for all levels of participants to learn proper form and increase total-body strength!  This class will give fast results for strength, endurance, and muscle toning by challenging both the muscular and cardiovascular systems with dynamic, total-body movement. 
Offered at: Haverford, Phoenixville, Spring Valley, and Willow Grove*
Find a Class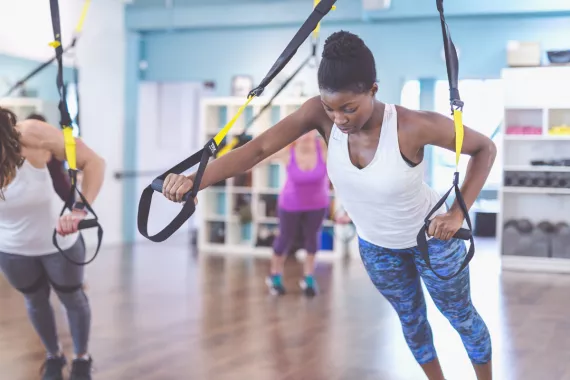 TRX
Try the perfect workout. 
Labeled as "the perfect workout for everyone" - TRX is a revolutionary training method using bodyweight!  TRX classes focus on building power, strength, flexibility, balance, and mobility... all at the intensity you choose. Come experience one of the best total-body workouts you've ever had.
Offered at: Ambler, Boyertown, Christian Street, Haverford, Spring Valley, and Willow Grove*
Find a Class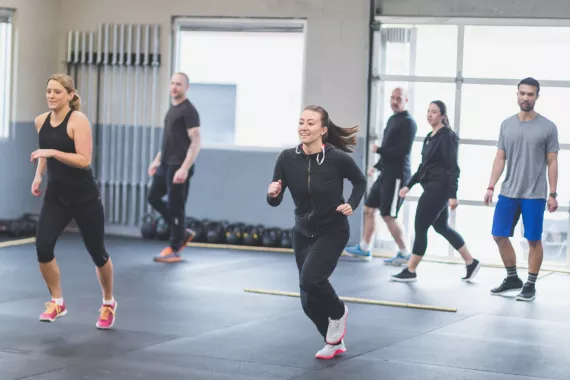 Shock
Need a jump start?
Join us for Shock!  With classes for both adults and youth (ages 10-14) this small group training class is designed to "shock" your current training routine or jump-start you back on track towards your health goals!  Whether you are looking to lose weight, build muscle, or just shake up your routine - this fun and fast-paced class is perfect for all levels to join. 
Offered at: Ambler, Haverford, Spring Valley, Upper Perk, and Willow Grove*
Find a Class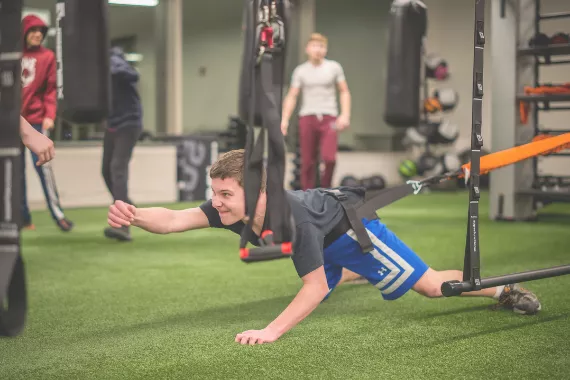 Teen Training
Great classes for your kids!
Developing healthy habits at a young age sets the stage for a healthy future. Teen Training Classes at the Y are a great way to introduce your child to fitness, teach them how to workout safely, and the opportunity to workout alongside their peers. Each class will be led by a dedicated fitness coach to guide them through the workouts and help them set and achieve their goals.
Look for classes like Teen Shock, Sports Performance, Teen TRX, Teen Boxing, and more!
Offered at: Ambler, Boyertown, Christian Street, Haverford, Mount Laurel, Northeast, Rocky Run, and Spring Valley*
FIND A CLASS
Try-It Single Day Pass
Not sure which class is right for you? Give it a try! 
New at the Y - now you can register for a single day of any group class with ZERO commitment. 
For $12, why not give it a try?
Month Session Pack
Ready to transform your health? Sign up for the month session pack and join your dedicated group-mates for an inspirational month-long session as you reach for your goals.
Best of all, purchase a month session and save!