Personal training is an investment in yourself. Whether you're looking to lose weight, tone your muscles, build strength or get back into shape, personal training can help you reach your goals.
The YMCA personal trainers in the Greater Philadelphia area expertly design workouts tailored to their clients' needs and abilities. They will work with you one-on-one to come up with the best plan for achieving your goals and then help you stick to it.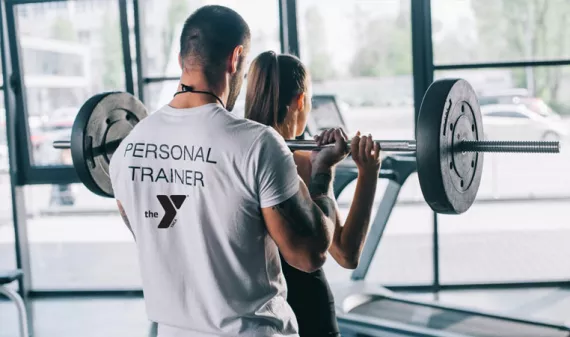 Benefits of Personal Training
Personal training is a great way to get the most out of your workouts. Benefits include:
Enjoy custom programs. Personal trainers remain at the top of their game. They know which strategies work, which don't and how to make training as effective as possible for you. The trainers at the YMCA can customize a program for your needs and objectives, so you can be sure it works for your lifestyle.
Reach goals faster. Ready to achieve your goals more effectively? With personal training, you'll see results more quickly than if you tried to do it on your own. You'll receive tailored recommendations and attention to ensure you benefit from every session.
Stay motivated. Personal training allows you to have someone to cheer you on when you have difficulty staying motivated or getting back into your rhythm after a break. Our trainers will encourage you and help you develop good habits that will last long after the sessions. You'll have someone who cares about your success there for you through every step of your fitness journey!
Schedule with flexibility. Personal training sessions are usually shorter than group classes, making them easier to fit into busy schedules.
Address specific areas. Personal trainers can help with problem areas that might not be addressed in a group class setting. Also, during sessions, your trainer will always have availability for questions and concerns you may have, like if you want to know how to get better at squats.
Avoid injury. With personal training, you will learn how to perform exercises correctly so that you avoid getting hurt while working out. 
Have more fun. A gym is an excellent place for people to hang out and connect, and a personal trainer will be there every step to help you benefit the most from the time you spend there.
See results. When you sign up for personal training, you get results. You will meet your fitness goals and you may begin to feel like an unstoppable force.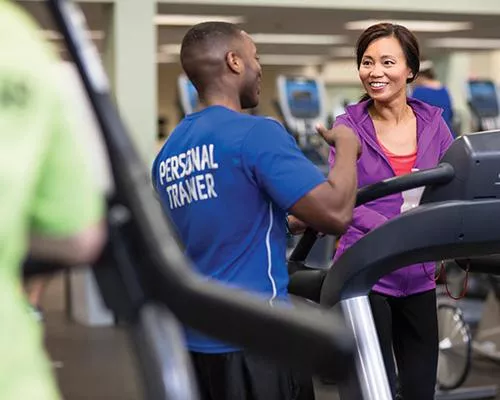 Personal Training in the Greater Philadelphia Area
At the Greater Philadelphia YMCA, we believe everyone should have access to high-quality personal training, no matter what their budget is. That's why we offer individual personal training for those who want a one-on-one experience and partner personal training for those who want to train with others.
Whether you're looking for a transformation or guidance on how to stay healthy, one of our branches has a trainer who can help!
Start Your Health Journey Here
Are you looking for a personal coach to help you improve your fitness? Not sure which exercises are best to help target specific areas of your body? Our personal trainers in the Greater Philadelphia area can help you get and keep you on the right track to achieve your fitness goals.
Complete the form below to get matched with a local certified YMCA personal trainer that can help you reach for those goals! To get pricing, start by choosing your location. Our fitness team leader will be in touch to talk more about your goals and what personal training package might be right for you.