Be a leader, find your passion, challenge yourself, learn new skills - the Y offers many programs for teens where they can experience a variety of career, college, and civic engagement pathways.
We develop and manage social responsibility programs across Philadelphia & Montgomery County that enhance the life and well-being of teens throughout our area by providing high-quality, impact-focused programs that expose teens to new opportunities, new perspectives, and new skill development offerings to help prepare them for their future.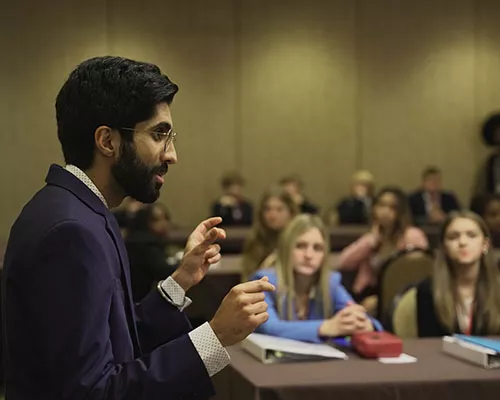 Become a Volunteer
Strong volunteers help to make our programs great! If you are interested in working with teens to improve their leadership skills, challenge themselves, and make new connections we have opportunities for you!
We are seeking volunteers for our Achievers, Model United Nations, and Youth and Government programs. Learn more about the roles and submit your interest today.