From mentoring to music, tech to fun Fridays, Model UN to Y Achievers - the Y offers many programs for teens to experience a variety of career, college, and civic engagement pathways, opportunities, and activities.
We believe the values and skills learned early on are vital building blocks for life. Because of the Y, more young people in neighborhoods around our community are taking a greater interest in learning and making smarter life choices. At the Greater Philadelphia Y, children and teens learn values and positive behaviors and can explore their unique talents and interests, helping them realize their potential. That makes for confident kids today and contributing and engaged adults tomorrow.
All programs are centralized around 3 core areas. For more information on programs available at your branch or in your community, contact us!
College Readiness
We offer middle school and high school students ways involved in many of our college readiness programs. Through Y Achievers, middle and high school students meet weekly for projects, our OnTrack College Prep program, financial literacy training, and more. High schoolers can also engage in our mentorship programs to find support, guidance, and engaging mentors.
Civic Engagement
Want to make the world a better place? Have a passion for a particular topic? Join one of our many civic engagement programs to collaborate, learn, and grow with like-minded peers. Whether you want to get involved with Model UN, Youth & Government, our Crisis Resolution Program - or want to experience hands-on problem solving with world leaders in our Y Impact Lab - the opportunities are endless!
Career Readiness
Learn real-world skills that will propel you into the career of your dreams! Take on virtual projects, connect with mentors, learn skills like programming, graphic design, and much more. Participate in special programs like DASH - Destined to Achieve Successful Heights that partners with Grammy award-winning producers and artists to teach the Business of Music.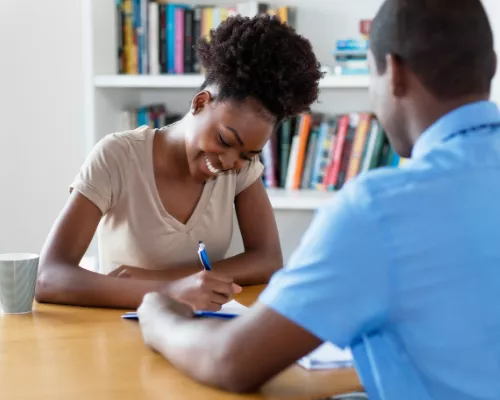 We believe every young person deserves the opportunity to cultivate their talents and achieve their dreams. 
YMCA + WORKREADY PROGRAM
That's why here at the YMCA, we have partnered with the Philadelphia Youth Network (PYN) WorkReady program to provide young people in our Philadelphia communities with the skills and experiences that will prepare them for success in the workplace and beyond through work, internship, and volunteer opportunities at the Y for students ages 14-22 in any zip code within Philadelphia County.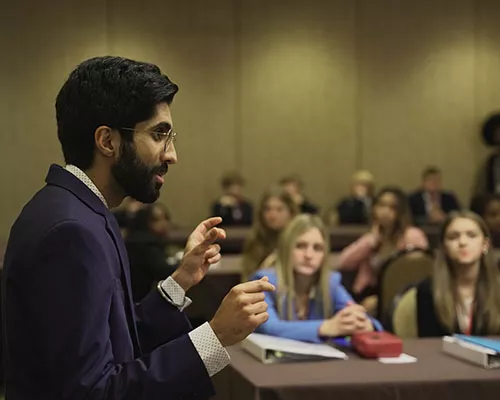 Become a Volunteer
Strong volunteers help to make our programs great! If you are interested in working with teens to improve their leadership skills, challenge themselves, and make new connections we have opportunities for you!
We are seeking volunteers for our Achievers, Model United Nations, and Youth and Government programs. Learn more about the roles and submit your interest today.