Early Learning at the Y
The Y's Early Learning programs combine a safe and happy educational environment with an intentional, proven curriculum designed to stimulate intellectual, emotional, and social growth – all with the focus of preparing children for success in kindergarten and beyond. Our program provides development opportunities for young children to learn through play, develop cognitive and physical health, become enthusiastic, inquisitive learners, develop character, be independent and self-confident - and so much more!
For detailed information about Early Learning at the Y review our Child Care Handbook.
Find a Location | Schedule a Tour
A Focus on School Readiness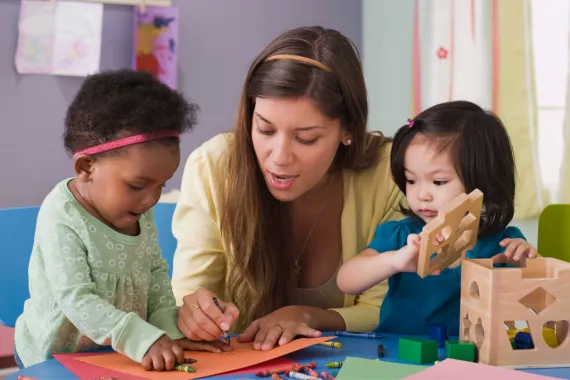 Creative Curriculum
Early Learning Centers utilize The Creative Curriculum, a comprehensive research-based curriculum, for infants through preschool-aged children. The Creative Curriculum supports active learning to inspire each and every child to become a more creative, confident thinker. By integrating exploration and discovery as a way of learning, The Creative Curriculum enables children to develop confidence, creativity, and lifelong critical thinking skills.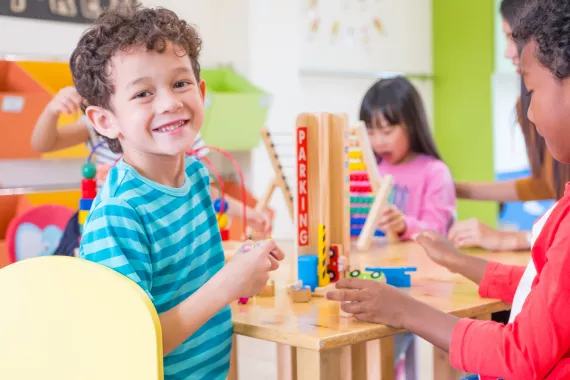 Social-Emotional Learning 
Children need social-emotional skills to thrive both in the classroom and in life. The Second Step Social-emotional learning (SEL) curricula teach children techniques to gain confidence, set goals, make better decisions, collaborate with others in work and play, and navigate the world more effectively.
SEL concepts provide an extra dimension to education, focusing on improving cooperation, communication, and decision making. In a world where emotional intelligence is critical for lifelong happiness, successful careers, and healthier relationships, SEL gives students a framework for developing these skills.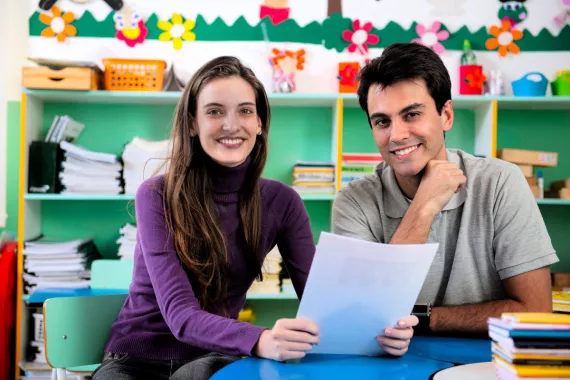 Building Parent-Teacher Relationships
Communication about your child's day is vital to building strong parent-teacher relationships. Tadpoles is a parent-friendly virtual platform that allows teachers to share photos, videos, and notes to parents throughout the day safely and securely.
Daily reports will keep parents informed of the activities and learning experiences that happen while you are at work.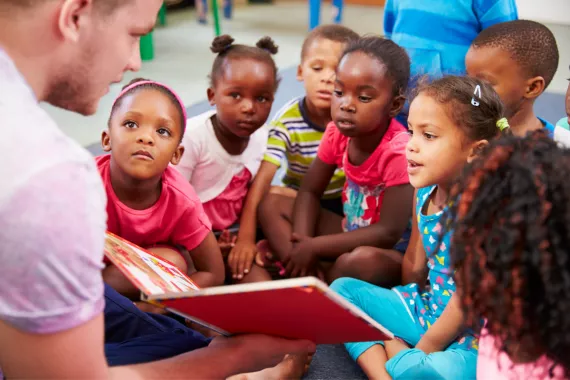 A Commitment to Quality
Keystone STARS (Standards, Training/Professional Development, Assistance, Resources, and Supports) is a quality rating system that promotes quality improvement in early learning and development programs and school-age child care. High quality early learning programs will offer your child a stimulating, nurturing environment which should help prepare them for school and to reach his or her full potential. The Greater Philadelphia Y's Early Learning Standards are committed to maintaining STAR 3 and STAR 4 centers as our promise to offering high-quality child care to the community.