The Willow Grove YMCA Twisters provides an excellent gymnastics experience to children who participate to have fun while developing physical fitness, coordination, strength, and flexibility. For the gymnast who is interested in competing, the opportunity exists on one of the many different teams, and is handled on an individual basis. Our coaching staff is unique in the gymnastics world. Selected for their genuine love of children as well as their technical expertise, you will not find better coaches anywhere in the sport.
We participate in the Eastern Pennsylvania YMCA Girls Gymnastics League and USA Gymnastics. Gymnasts compete in league meets, invitational meets, and championship meets throughout each season. We also offer competitive gymnastics clinics and camps during the summer.
Our goal is to provide a positive, safe, fun environment where each gymnast can learn and grow, both as an individual gymnast and as a teammate. We strive to have each gymnast enjoy being a member of our team, achieve their individual competitive gymnastics goals to the best of their abilities, and simply enjoy gymnastics.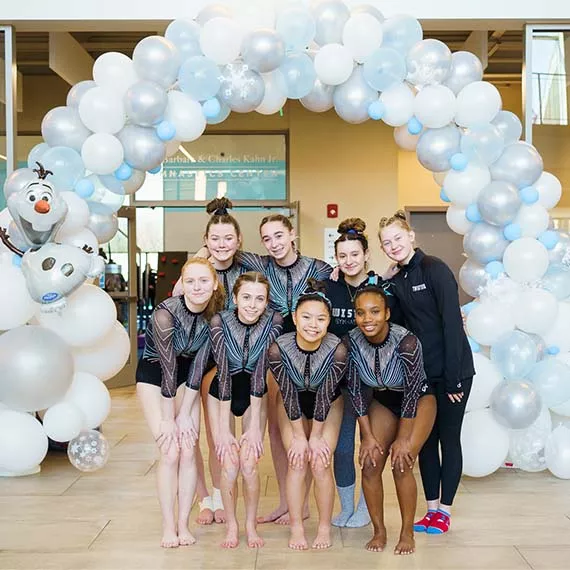 Registration Information
New Gymnasts: Any new gymnast to the team will be required to register for an evaluation period prior to joining the team anytime throughout the year. Those interested are able to register for the evaluation period by contacting Darlene Malone directly at dmalone@philaymca.org.
Team Levels: There are many different levels for our girls and boys gymnastics teams. The season begins in November and runs through June. Some gymnasts will continue to compete into June depending on which championship meet that they qualify for. Below is our general training schedule for teams.
Level 3, 4, Silver, Gold
Train 2 days per week. 3 hours for each practice.
Level 5, 6, Platinum
Train 3 days per week. 3 hours for each practice.
Level 7, Diamond
Train 4 days per week. 3 hours for each practice.
Level 8, 9, 10
Train 5 days per week. 3 hours for each practice.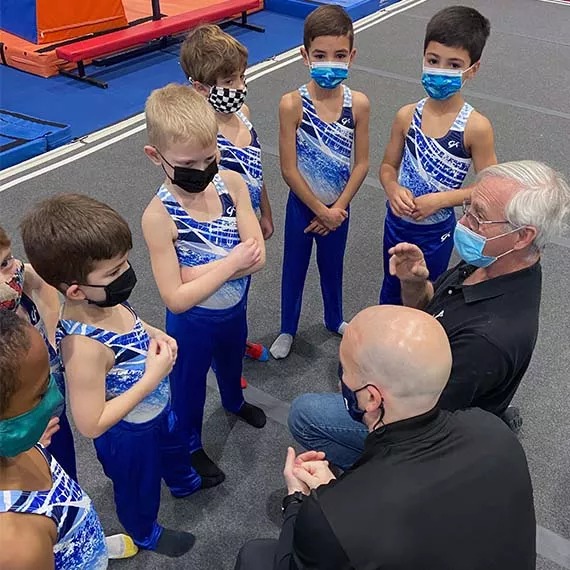 Evaluation Information
Dates: August 15th – August 31st
Ages: There are evaluations available for each level of team that we offer.
What to Bring: New participants should wear a (Girls) leotard and shirt/shorts (Boys). We recommend that all gymnasts bring a water bottle.
What to Expect: Participants that are being evaluated will practice with the appropriate age group and level for a 2-week period. The evaluation times are the same as the practice times for that given level during the two weeks. They will train on all the events while getting instruction from our team coaches.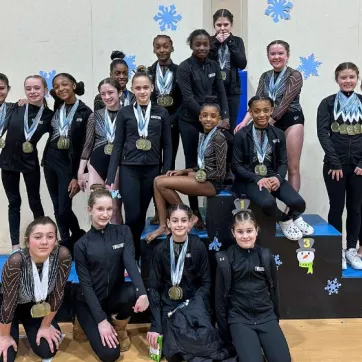 Teams & Clubs
The Willow Grove YMCA girls team is starting to catch fire. With just under 8 weeks from the EPGGYL Championships the Twisters competed with confidence in Quakertown at Bucks and Hunterdon Counties YMCA.
Continue Reading