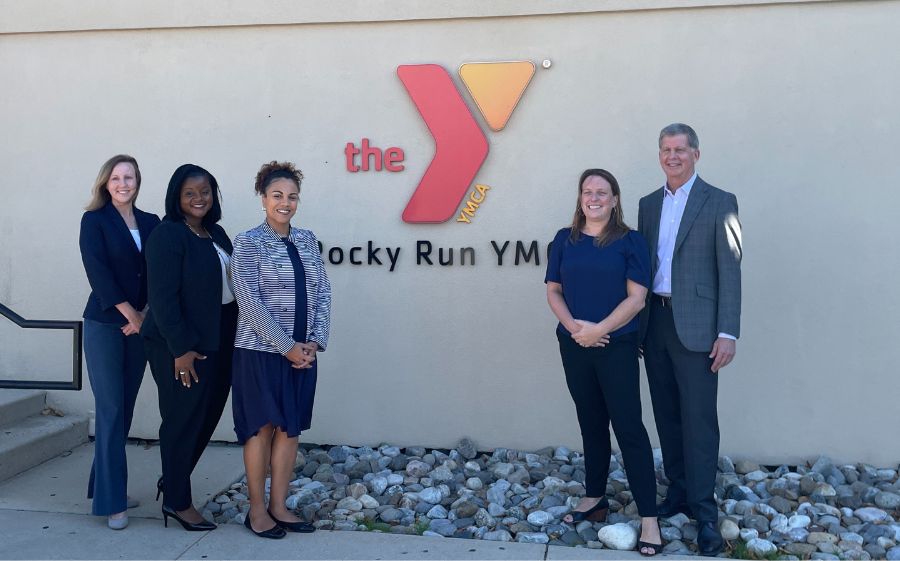 Published: 11/08/2022 - 8:00 AM
Department of Human Services Highlights New State Child Care Tax Credit Available to Help Working Families  
Department of Human Services (DHS) Acting Secretary Meg Snead visited our Rocky Run Branch to highlight the Wolf Administration's $25 million investment in the new state child care tax credit program, which can help ease child care costs for working families. Acting Secretary Snead also thanked child care center staff and providers who enrich young minds through early education, allowing parents to go to work every day knowing their children are safe.  
"Early childhood education makes such a huge difference to families, and it can shape children's lives and set the tone for their ongoing education and careers later in life," said Acting Secretary Snead. "As government officials, it's our responsibility to work to make people's lives better. The child care tax credit will help working families, and we must continue to invest in the child care infrastructure so that our youngest Pennsylvanians have the best start in life possible." 
The cost of child care is a burden for working families and, if unaffordable, can keep parents out of the workforce and children out of early learning programs that contribute to social, emotional, and educational development throughout their lives. Modeled after the federal child care tax credit, Governor Wolf's new state Child and Dependent Care Enhancement Program is designed to provide additional support to working families with children in child care who already qualify for the federal child and dependent care tax credit. More than 220,000 families received the federal credit in Pennsylvania, and that same number of families is expected to qualify for this new state tax credit. 
This credit can be claimed when filing state taxes beginning in 2023. The credit is also refundable, and qualified taxpayers will not owe any state taxes on the amount they receive. It is estimated that the average tax credit will be $171, but the tax credit that families receive will be income-based. Pennsylvanians paying for child care services could be eligible for the following credits: 
$180 (one child) or $360 (two or more children) for households earning above $43,000, or 
$315 (one child) or $630 (two or more children) for households earning less than $43,000. 
Child care infrastructure is foundational to a thriving economy, healthy families, and communities. Over the past two years, Pennsylvania has issued more than $1.5 billion in direct aid to providers to sustain this essential infrastructure and industry through the pandemic's challenges. 
The YMCA is one of the nation's leading nonprofits, strengthening communities through a focus on youth development, healthy living, and social responsibility. Throughout the Delaware Valley, the Greater Philadelphia YMCA serves more than 150,000 individuals each year, across 15 branches. Operating dozens of childcare and early learning sites, the Greater Philadelphia YMCA is acutely familiar with the vital need for expanded child care access, and its direct impact on the overall health and prosperity of the commonwealth.  
"Of all the work we do at the YMCA, none has a longer reach, or greater societal impact, than our work with children. Safe, affordable child care options are a literal lifeline for this region, and we thank the governor for his commitment to addressing the challenge," says Shaun Elliott, President and CEO of the Greater Philadelphia YMCA. "Our child care team is deeply committed to developing kids who are healthy, bright, and exhibit our core values of honesty, respect, responsibility, and caring. We join the secretary in applauding their vital work." 
To find licensed child care programs operating in Pennsylvania visit www.findchildcare.pa.gov. Families who are having trouble finding a provider or who have lower incomes and need assistance paying for care can contact their local Early Learning Resource Center at https://raiseyourstar.org/.