We are committed to advancing equity, diversity, and inclusion within our company and within our communities. By connecting to each other, we can create a stronger US.
Using our core values as a guide, we commit to:
Being Honest about systemic racism, and its role in keeping us apart
To show each other Respect, by believing in the potential and value of every person, regardless of race, sexual orientation or beliefs
By understanding, and working together to take Responsibility for creating and supporting reform that addresses inequality, injustice, and inaction
Demonstrating Caring by using our voice to start conversations, create change, and help our communities heal.
There are many opportunities to improve throughout our organization and we will do more. We promise you by working from the inside out we will be stronger, more aware, and more capable to serve each of you better. There is work to be done, but The Y was built on a premise of Y For All, and we will strive to remain true to that foundation every day.
Diversity, Equity & Inclusion at the Y
Supporting Our Communities
In Camden, New Jersey, through the efforts of our Youth Intervention, Teen Leadership, and Community Youth Programs departments, we have created opportunities for Camden youth to grow and thrive. Our Soccer for Success® program – which is a free after-school program- is proven to help kids establish healthy habits and develop critical life skills through caring coach-mentors and family engagement. The Y has provided Soccer for Success® in Camden City for the last 7 years with over 2,000 kids participating in the after-school based program.
Free or Low-Cost Access for Families
We believe that everyone in our community should have the opportunity to benefit from Y programs and services. Our Financial Assistance Program is central to our mission. When someone loses a job, when medical bills become overwhelming, or when access to facilities or childcare might be financially out of reach, that is when our communities need the support of the Y the most. Yearly, we provide over $6 million in scholarships and financial assistance to individuals and families.
#YforAll - More than a Mission
We are proud to live by our creed - the Y is for All. Regardless of income, race, gender identity, ethnicity - the Y is dedicated to being a safe place for everyone to reach their goals, improve their lives, and journey towards a healthier life. The Y is proud to support the Philadelphia Pride community by participating in community-based celebrations and engagement opportunities such as Pride Parade and Outfest.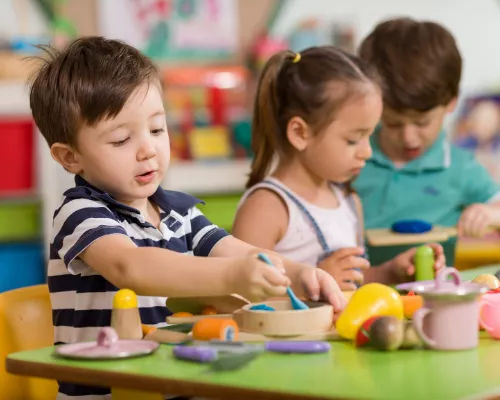 Commitment to Youth & Child Safety
We are a KNOW. SEE. RESPOND. Organization
The Greater Philadelphia YMCA serves over 250,000 members. Half of those are under the age of 18. We are the largest provider of Child Care in Pennsylvania. We provide pre-school and school-age childcare at our branches and off-site locations. We are proud and respectful of the trust parents place in our YMCA. A safe environment for children combined with quality programming is an important part of our focus on youth development, healthy living, and social responsibility.
Our core values of caring, honesty, respect, and responsibility are a part of everything we do. We place great value on providing the most child-safe environment possible and creating an atmosphere where children grow and thrive.
Learn More