Peace-of-mind care, while you do YOU. 
Spend time working on your health journey with worry-free care for your little ones.  Enjoy a workout, take a swim, or hop into one of our world-class group exercise classes with peace-of-mind care for your kids for up to 2 hours - that's right, 2 hours!
You're in good hands. All of our caring and dedicated KidZone staff are CPR and First Aid certified. In our commitment to child protection, all staff also have criminal, child abuse, and FBI background clearances.
KidZone is FREE for all active Adult and Family memberships! Designed for children ages 3 months - 11 years. Kids enjoy fun games, crafts, activities, and so much more here in KidZone. View our KidZone policies before your next visit.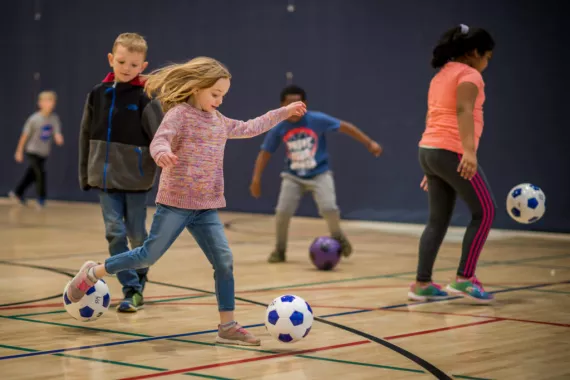 Kids Night Out!
Have an evening to yourself and bring your kids to the Y for a fun Kids Night Out! We have great activities planned for your kids to explore their creativity, engage in active play, and make new friends.
When: 1/22 | 2/19 | 3/19 | 4/16 | 5/21 | 9/24 | 10/15 | 11/19 | 12/10 from 4:30 - 7:30 PM
Who: This event is for members who are ages 5-11
Price: $20 for the first child, and $15 for additional children in the same family
Pizza and water/juice will be included in the registration. Themes and activities will rotate from month-to-month. Registration is required.
*Dates and times of Kids Night Out events are subject to change.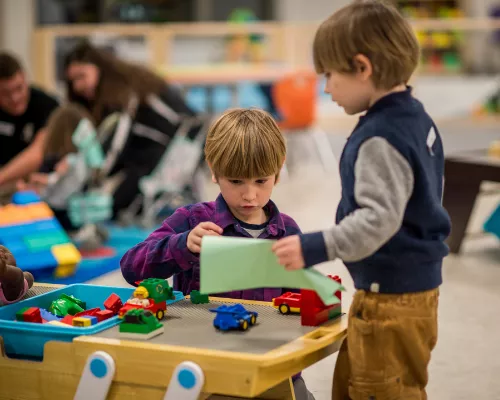 Have a question?
Let's answer it!  Visit our KidZone Policies page to find all of the details needed for your first visit.
In order to ensure that coming to the Y is a fun, safe, and positive experience for you and your child(ren) please read through our policies and procedures. Discover what to expect for your first visit, learn our check-in process, find our rules for use, food & drink, and so much more! 
Plan Your Visit