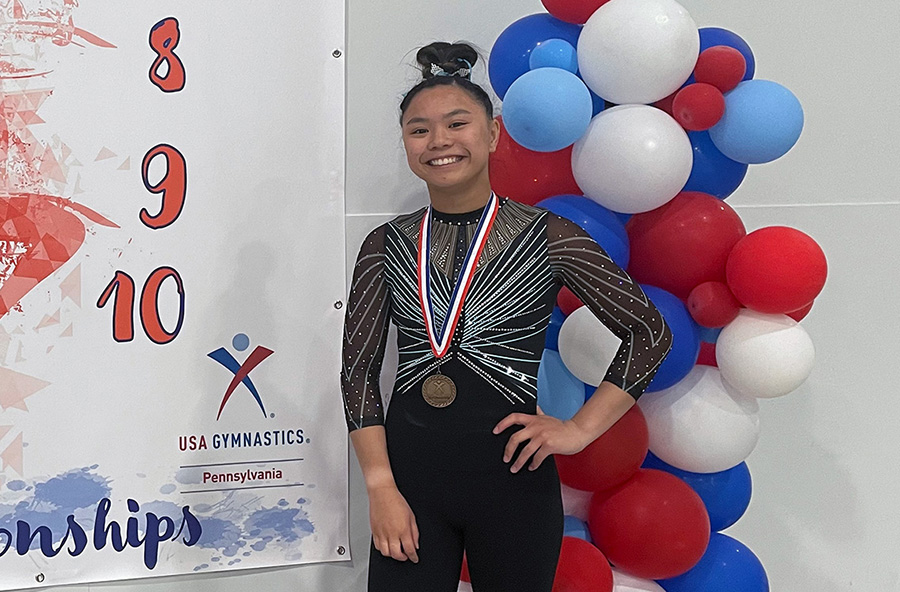 04/06/2022 - 05:48 PM
Willow Grove YMCA Twisters gymnast Na Hoffmann traveled to State College Pennsylvania for Level 9 USA Gymnastics State Championships. Hoffmann finished 4th on floor and 12th place all-around respectively overall at the competition.
The Springside Chestnut Hill Academy senior standout, who plans to attend Penn State in the fall of 2022, has been on a tear this season on floor. Hoffmann placed first at the Liberty Cup Invitational and second at the Star Struck Invitational.
Next Up: Willow Grove YMCA Twisters will return to action on April 2-3 as they head to West Chester to compete at the YMCA Pennsylvania State Championships for Levels 6-9 and Xcel Gold hosted at the YMCA of Greater Brandywine.
---
Are you interested in learning more about the Twisters and gymnastics at the Willow Grove Y? Get started: