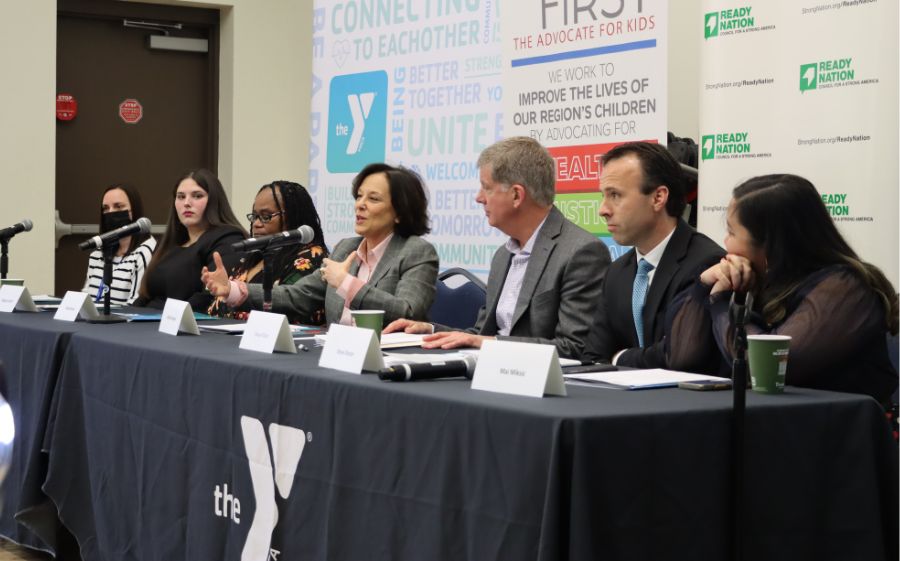 Published: 03/16/2023 - 8:00 AM
Eight out of ten Philadelphia child care providers don't have enough staff. Nearly 3,000 children are on waiting lists, not in classrooms. Thousands of parents struggle with work schedules without reliable care.
Child care and pre-k in Philadelphia are in chaos and a key factor is the paltry salary. Early childhood education teachers in the city make an average of $14.37/hour ($29,884/year), so low that many rely on Medicaid, SNAP, or other public benefits to make ends meet for their own families.
In a new study by Children First and Start Strong PA, most respondents said their finances cause mental and emotional stress and 29% worry every day about their finances. Almost half of child care workers today – many with bachelor's or master's degrees – say they will likely leave their current position within five years, exacerbating the child care shortage that has reached crisis proportions.
"Early education teachers bear a huge financial and emotional toll just to be in the profession they love," said Mai Miksic, Early Childhood Education Policy Director at Children First. "Most staff would be hit hard by a surprise $400 expense like a car repair and nearly half have used a payday loan or borrowed money from friends and family in the past six months to cover basic expenses. It's a tough decision, but they have little choice but to leave their careers for better pay at McDonalds or Target."
When families do not have the child care they need, parents' work productivity falls, resulting in costs to parents, their employers, and ultimately, taxpayers. Pennsylvania loses $6.65 billion/year in lost earnings, productivity, and revenue; a majority of Pennsylvania parents are late for work, have to leave early, miss whole days, or even leave their jobs altogether because of child care problems.
For the sake of Pennsylvania's families, economy and future stability, lawmakers must step up.
"Child care is an essential service for working parents. There is a critical need for better wages and systems to sustain this work," said Greater Philadelphia YMCA CEO Shaun Elliott, who hosted legislators and advocates at the Northeast Family YMCA center today. "We need legislators to get involved and commit to a greater level of consistent funding. It is also a huge economic opportunity for the Commonwealth to support the needs of employers who can't staff sufficiently."
Governor Shapiro's budget proposal included $100 million in child care and pre-k funds, which will only act to keep the sinking sector afloat. Solving the crisis and making sure parents have affordable, high-quality care for their children requires $430 million to pay child care workers what they are worth, and $70 million to boost child care program quality.
"Early childhood education providers can't raise tuition prices to raise the salaries of their staff. Public investment is the only pathway forward to prevent the sector from a collapse," said Miksic.
Learn more about our partners: