Students attending the NJ YAG conference get an opportunity to enhance what they would learn in a traditional civics class by actively simulating the entire process legislation follows before becoming law. Delegates can participate as senators, assemblypeople, justices and lawyers, media members, and more. Throughout the program, students are mentored by a dedicated volunteer staff of NJ YAG alumni studying and working in various fields. Through the NJ YAG program, students can better understand and get involved in political and public affairs, develop their public speaking, improve their writing and research skills, and be empowered to advocate for their beliefs. NJ YAG fosters debate and friendships between delegates free from the tension in modern politics, allowing students to develop in a safe and supportive environment.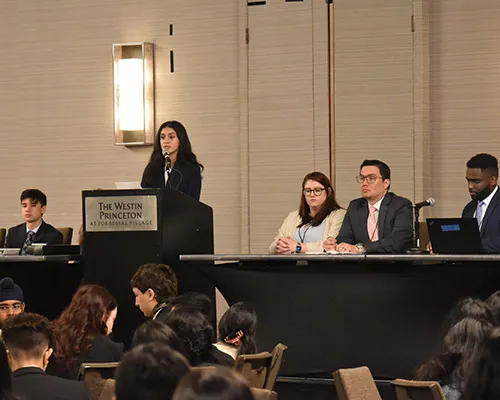 Program Details
The NJ YAG program beings in the winter of each year, after students return from winter break. After joining their school or YMCA delegation, delegates will learn about the state legislative process and draft a bill for conference. While at conference, delegates engage in public speaking and debate in support of their bill, to encourage fellow legislators to vote to pass.
2023 Conferences & Important Events
March 19: Pre-Legislative Session (Virtual)
March 19 - April 2: Bill Strengthening Groups (BSGs)
April 2: Final Program Submission
April 14 - 16: YAG Conference at the Westin in Princeton, NJ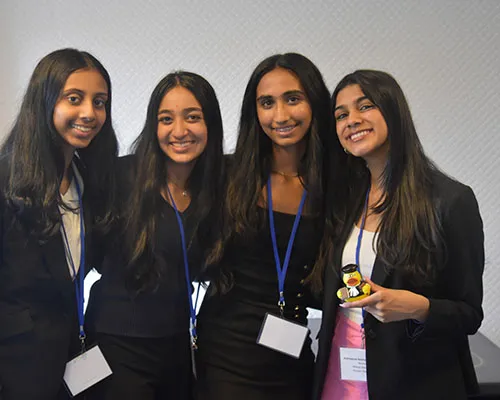 How to get involved!
Join a YAG Program at your local YMCA branch! Fill out the interest form by clicking the button below.
Programs available at the following GPY Branches:
Roxborough Y
Willow Grove Y
Spring Valley Y
Mount Laurel Y
West Philadelphia Y
Northeast Family Y
Don't have a Y branch local to you? Email Lindsay Doyle to find out how to start your own delegation!
Frequently Asked Questions
Most students participate through their school or YMCA YAG Club. If your school doesn't have a club, email Keith Flemming to find out how to start one!
Can anyone attend the YAG Conference?
Only NJ students can attend the NJ YAG Conference. For more information about YAG for PA residents, click here.
Are there scholarships or financial aid available?