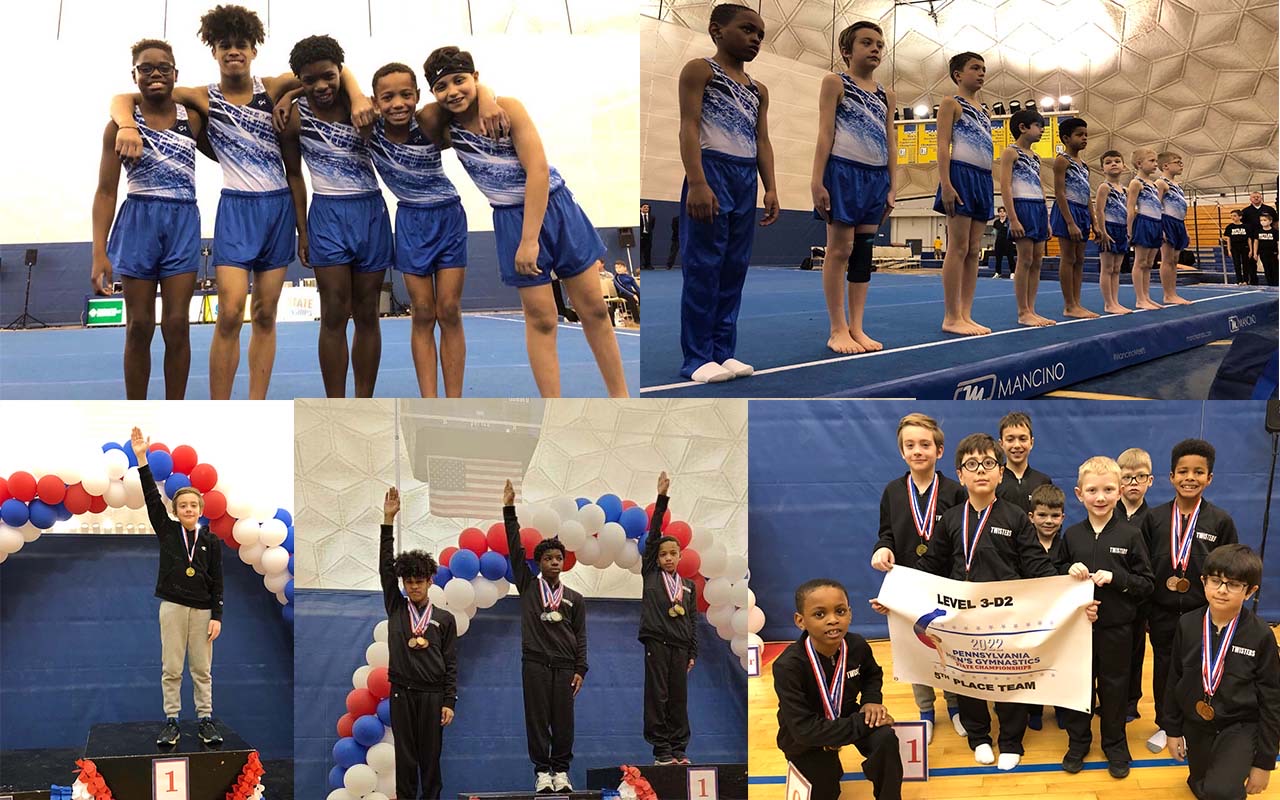 04/06/2022 - 05:48 PM
The Twisters Boys Team made the most of the competition at the Pennsylvania Men's State Gymnastics Championships!
Jason Raysor of the Willow Grove YMCA Twisters boys' gymnastics team topped the All-Around Level 3 D1 12 years old division at the Pennsylvania State Gymnastics Championships at the Community College of Beaver County Dome, while teammate Nathanael Barlow took second place All-Around in the same division. In the Level 3 D2 division, Skyler Tremblay won the still rings title.
The Twisters Level 3 D1 and D2 teams finished 5th, respectively. The Twisters will return to the competition floor on June 22-26 at the YMCA National Championships being held in Toledo, Ohio.
USA Gymnastics Pennsylvania State Gymnastics Championships Top 3 Finishers:
Level 3 D1
Jason Raysor - 1st Place (AA, Floor, Rings, Vault, Parallel Bars)
Nathanael Barlow - 1st Place (High Bar), 2nd Place (Floor, Rings, Vault, Parallel Bars)
Samir Smith - 3rd Place (High Bar, Parallel Bars)
Ibrahim Elgayar - 1st Place (Vault), 2nd Place (Floor)
Level 3 D2
Skyler Tremblay - 1st Place (Rings), 3rd (High Bar)
Rayan Mahmood - 3rd Place (Mushroom)
---
Are you interested in learning more about the Twisters and gymnastics at the Willow Grove Y? Get started: