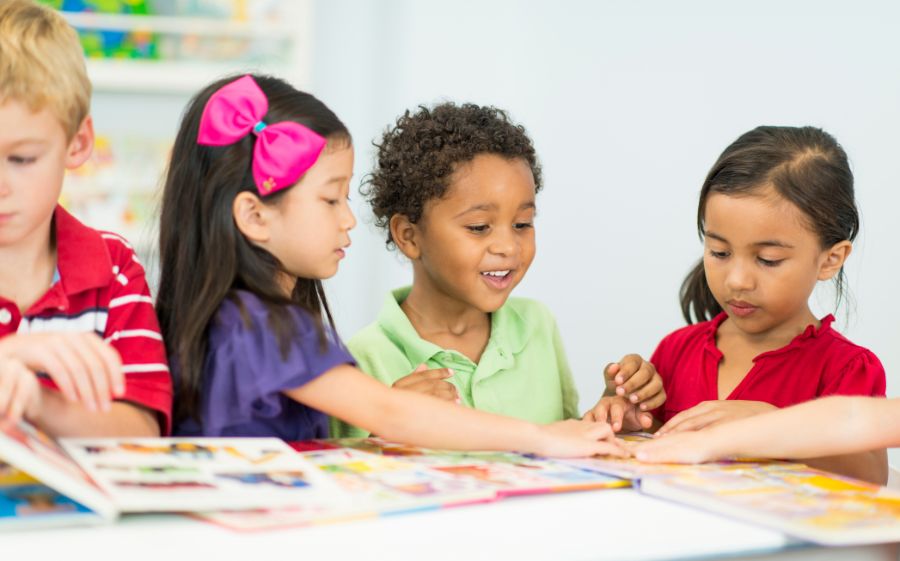 Published: 03/14/2023 - 8:00 AM
Whether you want to improve your child's socialization and behavior early or relieve some of the weight from personal and work obligations, picking the right child care services is crucial. You'll want a place that's clean and staffed with experienced and passionate caregivers. 
If you live in the Greater Philadelphia area, you'll find plenty of exceptional daycares, but there are a few things you'll want to look for specifically. Here are 7 tips for choosing a daycare that is best for your child: 
1. Do Your Research
For many parents, choosing the right daycare can be challenging. After all, you want to ensure your child is in the right hands. That's why you must do your research. If none of your friends or family have experience with daycare, search online. When you search for 'daycare centers near me,' you will get numerous results. Choose a few with good reviews and results that suit your and your child's needs.
Consider consulting online directories like those offered through state regulatory agencies to find quality results to begin your search. You might also check online resources for child care referral services or consult your pediatrician for advice. 
2. Interview Different Centers
Once you've compiled your list of child care in the Greater Philadelphia Area, you're ready to make initial contact with each center over the phone. While it can be time-consuming to visit each center you're considering, a phone interview makes it much easier to narrow your options down. 
Before making the call, prepare yourself with a series of questions, such as: 
Are you licensed?
How much do you charge? 
What is the child-to-caregiver ratio?
Is there a weekly learning plan?
What is your method for pick-up and drop-off? 
What is your approach to discipline?
How do you communicate with parents?
You might also include open-ended questions about their philosophy and policies. Pay attention to the representative's willingness to answer each question and speak to you. You should have each question addressed to your satisfaction. During the call, write down any answers to inquiries so you don't forget. In the end, compare the responses from each interview to pin down a handful of remaining options for the best daycare for your child. 
3. Check Their Policies
After narrowing down your list, determine whether your prospective daycares share parenting philosophies. These might include discipline, television or electronic time, types of food and feeding schedules, whether naps are offered and so forth. Inquire about the sick-child policy and symptoms that might prevent children from attending.
The best daycare center will provide children with nutritious, age-appropriate meals and snacks. Parental instructions like formula, breast milk and schedules should also be followed. You might ask whether you can provide your own baby food. A daycare should also have a set nap schedule for all children and accommodate the schedules you provide as a parent.
It also helps to ask about backup plans when caregivers are sick and unable to work. The more policy questions you ask initially, the less likely you will be surprised later. 
4. Visit the Center In-Person
Once you've got a few child care centers you approve of, visit in person and ensure each place checks off the basics. Each business should have licensed, trained caregivers in a setting that offers plenty of socialization with other children. 
When you visit, look for the following:
Happy children and staff
A clean and healthy setting
A stimulating, social environment
Safety measures like locked doors, smoke detectors and no choking hazards
During your visit, pay attention to the staff. Ideally, a caregiver should play with the children and interact with each one. In their early years, babies require close and loving relationships with adults to be healthy. Therefore, your child's first caregivers must be warm, responsive and provide plenty of one-on-one time, regardless of how many children are at the center.
5. Check for Qualifications 
Among the many tips for choosing a daycare, ensuring the place has the right qualifications is one of the most crucial. Confirm that the caregivers have the proper qualifications and experience and are trained in first aid and CPR. Any teachers should have training in the field or early childhood development. It can be challenging to find training at family daycares, but you will want someone with hands-on experience with kids your child's age.
Ask how the staff is screened, ensuring each daycare worker has completed health and criminal background checks and received all vaccinations. Ask for proof when you visit the center to make sure. You can also check references. Call former and current clients to see how satisfied the parents and children are with their experiences to find the right daycare for your child. 
6. Ask About Accreditation
The right child care center will have proper accreditations and licensing. Each state sets minimum standards for each daycare to ensure they provide quality care. The state of Pennsylvania lists its child care center regulations on its site, which include health and safety standards, staff training requirements and staff-to-child ratio. 
Reputable daycare centers will also have national accreditations, ensuring proper health and safety reviews, staff and family cooperation, staff qualifications and curriculum evaluation. While one daycare provider might not need all these accreditations, you might pick the one with the most accreditations from national organizations to ensure care quality. 
7. Drop By Unannounced 
Before making your final choice, consider attending the daycare unexpectedly to get an accurate idea of how it operates when the staff hasn't been notified beforehand. You might consider crossing it off your list if the center doesn't allow unscheduled visits. If possible, visit at different times of the day to see how the staff interacts with children and what the schedule is like.
While referrals from friends and trusted sources are essential, ensure the center meets your needs. Then, trust your gut. An unannounced visit might confirm the place is right for you and your family. But if a business doesn't seem like a good fit to you, it probably isn't suitable for your child either. You'll want to do more research to find a daycare center where your child will be in good hands.
Choose the YMCA for a Quality Daycare in the Greater Philadelphia Area
All kids deserve to interact and play with other children while discovering their unique strengths. When looking for exceptional child care in the Greater Philadelphia Area, look no further than the YMCA. We are dedicated to helping your child cultivate the values, skills and relationships that aid their health, education, and behavioral development. 
Our staff is highly trained and certified for each service we provide and we're constantly looking for new ways to improve our facilities and best serve our members. The Y offers plenty of affordable services and opportunities for your child, including early learning child care, school-age care and state-access preschool. 
Today's families need all the support they can get to promote their child's growth, and the Y is here to help! To get started, contact our child care team today!