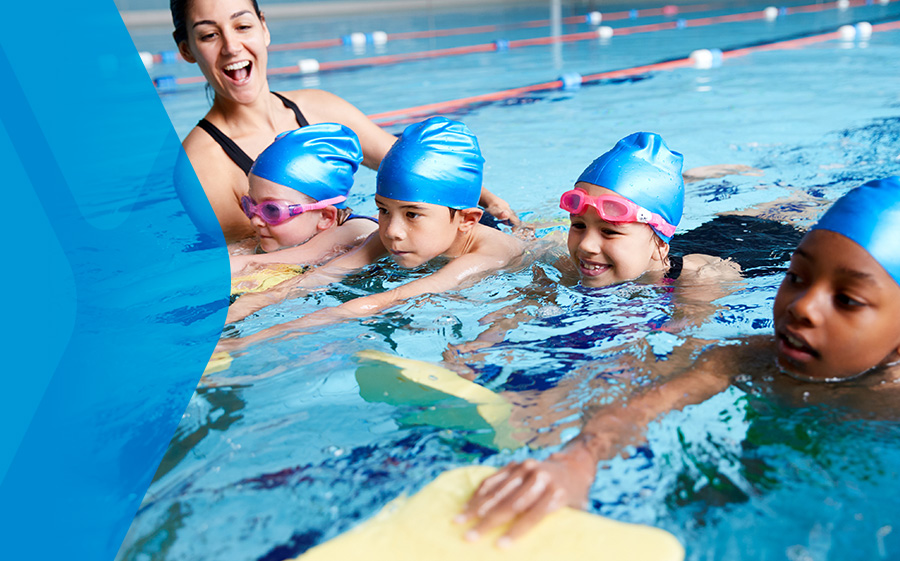 For most children, water safety starts in the pool. With age-appropriate swimming lessons, your child can learn how to have fun in the water while promoting safety.
Children may begin swim lessons at different ages depending on their interests and abilities. No matter when you enroll your child in swim lessons, it's better late than never! Kids can start at any age and learn how to be safe in the water while becoming excellent swimmers.
When Should My Child Begin Swim Lessons?
Some parents start their children in swim lessons as young as 3 months old — you'd be surprised by how much infants love the water! The American Academy of Pediatrics (AAP) recommends that children ages 1 and up begin swimming lessons. At the Greater Philadelphia YMCA, we host parent-child lessons for children 6 months to 3 years old.
Once your child is 4 years old, we recommend they begin swimming lessons if they haven't already. By age 4, most children are ready to learn the basics and have the skills to float and understand water safety. Our Swim Basics classes have three stages that help children acclimate, move and increase stamina in the water.
What to Expect in a Children's Swim Class
Whether your child begins their swimming lessons at 6 months or 4 years old, the quality of your swimming class can make all the difference. The best swim programs allow children to have fun while they learn more about water safety, swimming skills and the benefits of staying active.
The Y takes great pride in teaching children and adults how to swim. As you search for swimming lessons in your area, keep an eye out for:
Experienced and enthusiastic instructors
Classes with water safety instruction and long-term swimming skills
Progressing stages of learning
Instructional games and engaging activities
Pool maintenance and warm water
Age-appropriate environment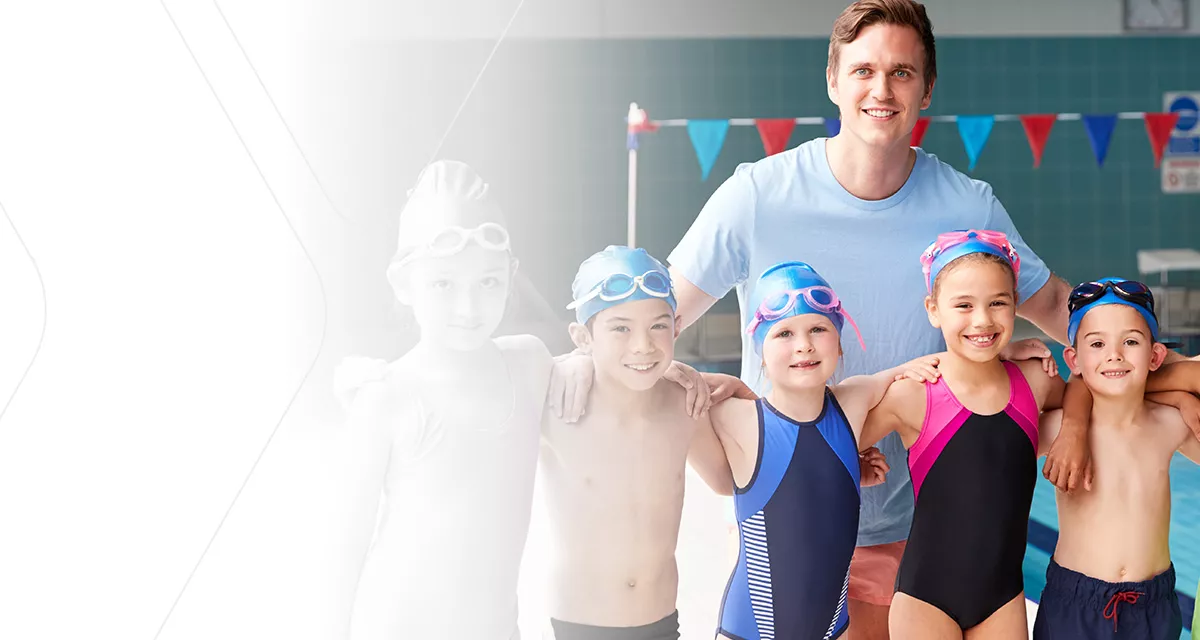 Choose the YMCA for Children's Swimming Lessons in the Greater Philadelphia Area and New Jersey
Learning how to swim is a valuable skill for children of any age. Whenever you enroll your child in lessons, choose a program you can trust. At the Greater Philadelphia YMCA, we help children nurture swimming and water safety skills with various stages of instruction. Our swim lessons in the greater Philadelphia region and in New Jersey are dedicated to keeping your child safe in the pool. 
Here, you and your child can be part of the YMCA family. By signing up for a Y membership, you can enjoy discounted rates for our swimming lessons in the Philly area and New Jersey. Get started with fun and interactive swimming classes in your area at the Greater Philadelphia YMCA!